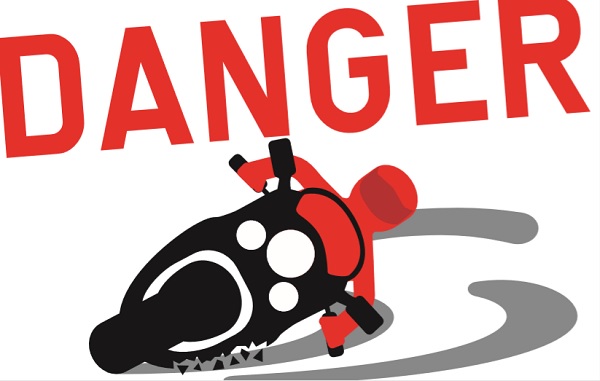 Danger Motorcyclists campaign;
According the the Grand Ducal Police, many motorcyclists from home and abroad have been out on the Luxembourg roads in fine weather in recent weeks; motorcyclists are particularly vulnerable road users since they are comparatively little protected by protective measures while driving.
In the context of traffic safety, and in order to reduce the number of accidents on Luxembourg roads, the police have carried out more than 2,600 inspections / road safety checks during the national motorcycle campaign from 20 June to 19 July 2020. In addition to speed controls, special attention was paid to vehicle documents, technical condition of the motorcycle and the wearing of legal helmets.
During the controls, approximately 600 fine warnings were issued, including 85 due to excessive speed and around 50 because motorcyclists had driven between lanes during traffic jams. In around 30 cases, legal motorcycle helmets were not worn, in 100+ cases problems with motorcycle lights were found. In almost 80 cases, the maximum permitted exhaust volumes were exceeded. In addition, 72 motorcyclists were unable to produce necessary safety equipment (e.g. safety vests).
The police will continue to carry out corresponding checks, especially during the summer, on the routes that are particularly popular with motorcyclists.