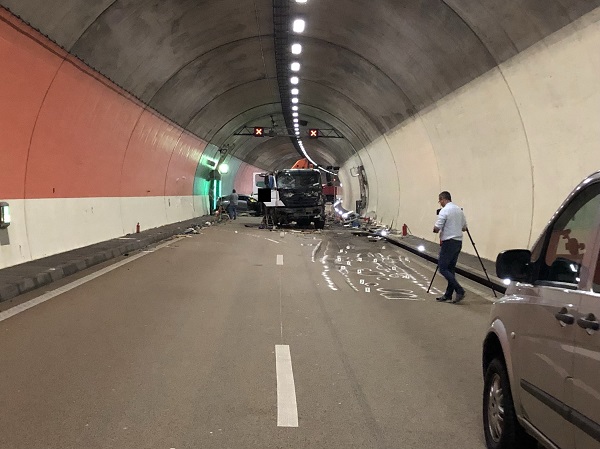 Credit: Police Grand-Ducale
The Grand Ducal Police have reported that a fatal traffic accident occurred yesterday afternoon on the A7 motorway in Luxembourg.
Shortly before 16:00 on Wednesday, there was a serious traffic accident on the A7 northbound in the Gousselerbierg tunnel. According to initial reports, there was a rear-end collision involving five vehicles.
Two people were fatally injured. The victims, both male residents of Germany, died at the scene. Three additional people were injured and taken to hospital for treatment.
The tunnel had to be blocked in both directions, which led to extensive backlogs. The northbound road remained closed overnight.