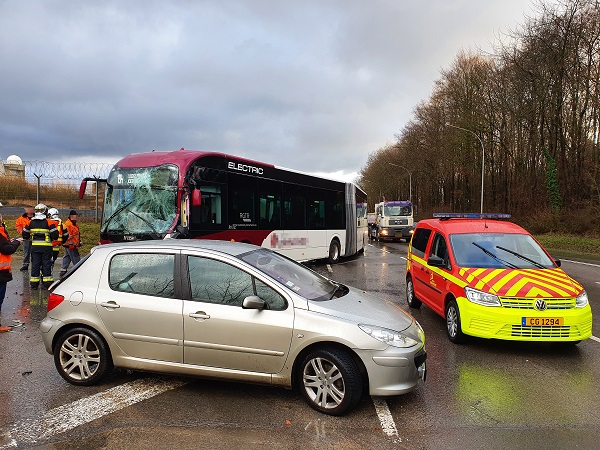 Credit: Polce Grand-Ducale
The Grand Ducal Police have reported that a traffic accident occurred this morning between Sandweiler and the Irrgarten roundabout, involving a lorry, a bus and a car.
Around 08:45 this morning, a bus coming from the direction of Sandweiler reportedly crashed into a lorry coming from the Irrgarten roundabout. The lorry then crashed into a car sitting at the entrance of a landfill on the N2.
Police reports have stated that the bus driver and a passenger were injured in the accident and have since received medical treatment in hospital.
An accident report has been filed.