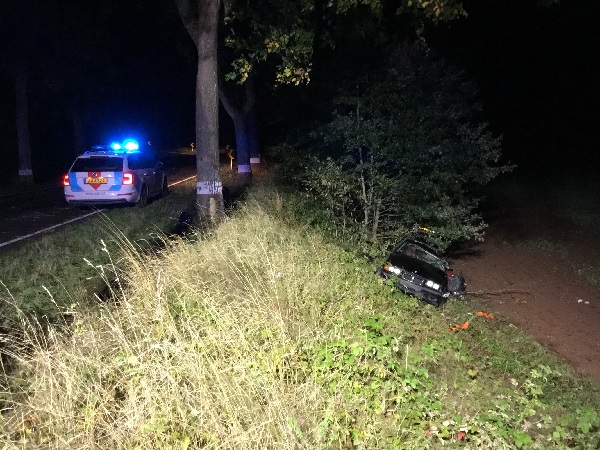 Fatal crash on N17B; Credit: Police Grand-Ducale
A number of traffic collisions occurred over the weekend in Luxembourg, resulting in serious injuries for those involved.
Around 20:10 on Friday 27 September 2019, a motorist crashed into a tree whilst driving on the CR329 between Grummelscheid and Schleif (in the canton of Wiltz). The 41-year-old Belgian resident came off the road on a left-hand bend, crashed into a tree and flipped onto the driver's side. The motorist's injuries were so severe that he could not be resuscitated at the scene. A passenger who was also in the vehicle at the time of the crash suffered no injuries.
Since the exact circumstances of the accident remain unknown, the Ardennes police station has launched a witness call for the driver of a vehicle that was seen passing the car in question shortly before the incident. This driver is requested to contact the police via tel.: 244-891000. The police are looking for all other witnesses who can provide useful information about this accident.
Around 02:45 on Saturday morning, a second fatal accident occurred on the N17B between Fouhren and Bettel (in the canton of Vianden). A motorist driving from the direction of Fouhren lost control of his vehicle following a right turn, collided with a tree and ended up in an adjacent field. The 21-year-old driver died at the scene.