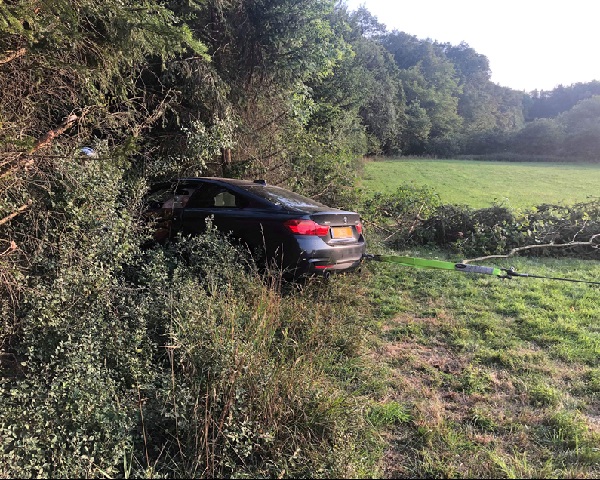 Credit: Police Grand-Ducale
On the evening of Wednesday 21 August 2019, a traffic accident on the CR143 between Grevenmacher and Oberdonven resulted in the death of one driver.
Around 19:20 on Wednesday evening, the emergency services received news of a traffic accident in a forest near a field along the CR143. Tyre marks suggested that the driver had come off the road between Grevenmacher and Oberdonvon in south-eastern Luxembourg and drove into a field for a few hundred metres before crashing into some trees in the forest.
The 58-year-old Luxembourgish motorist passed away at the scene of the accident.
The prosecution was informed and has since ordered an autopsy.