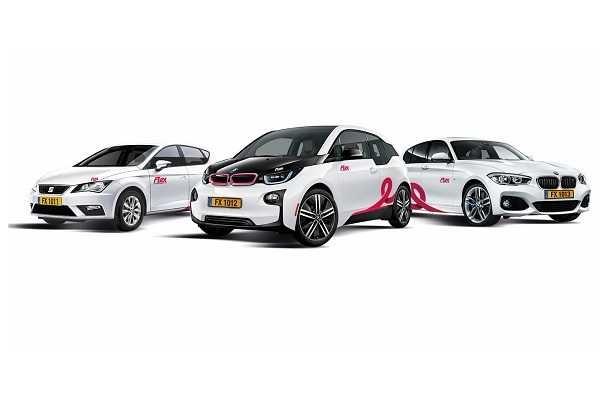 FLEX- Carsharing by CFL;
Since the founding of CFL Mobility and the launch of FLEX, the first car sharing operating throughout Luxembourg, much has been achieved, with 4 new stations to open on 15 October.
In Luxembourg, car-sharing is still in the early states of development, yet the ever-increasing number of customers is the unmistakable sign that the time has come for this clever and flexible mobility alternative.
CFL Mobility and the municipality of Hesperange are to integrate four new stations into the FLEX car sharing network with Hesperange, Itzig, Howald-Bruyères and Howald-Kuhn.
At all recharging stations in Hesperange, only FLEX electric vehicles can be reserved. These new stations in the municipality of Hesperange, and the expansion of the FLEX network as a whole, underline the claim of CFL Mobility to open up every corner of the country in cooperation with municipalities and companies with FLEX and to establish car sharing as an intelligent system for the whole of Luxembourg.
From Monday, the FLEX network will comprise 29 stations and over 80 cars throughout Luxembourg.
Every holder of a valid driver's license can become a FLEX customer within a few minutes and then always has the key to all FLEX cars with their FLEX customer card - for free! If a vehicle is needed, the next car can be reserved immediately by smartphone, internet or by phone. At any time. All over. Flexible.
The aim of car sharing is to cover the short-term need for a car. With the FLEX all-inclusive tariffs this typical kind of use is well covered: The first two hours are depending on the subscription model for €4.80 or €5.80 per hour, all subsequent hours for €2.00 or €3.00, with billing per ¼ hour, with a minimum reservation time of ½ hour. Kilometer prices depend on the subscription €0.40 or €0.45 which includes all utilities such as maintenance, cleaning, maintenance and even fuel. In addition, business subscriptions are available to be able to use carsharing professionally within companies and institutions.