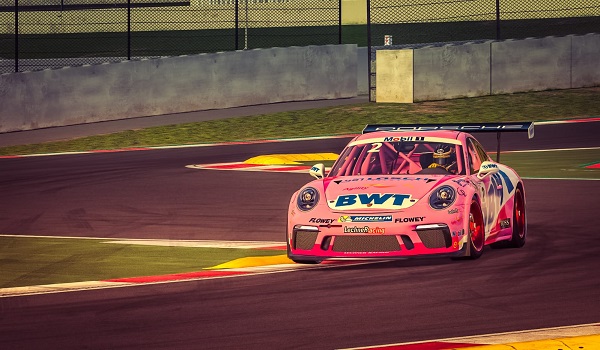 Dylan Pereira;
Luxembourg race car driver Dylan Pereira is set to kick of the official 2020 season this weekend with the Porsche Mobil 1 Supercup Virtual Edition, a simulated competition developed amid the COVID-19 (coronavirus) pandemic.
This virtual championship presents a Porsche alternative to replace the first 2020 Porsche Mobil 1 Supercup events that have been cancelled due to the coronavirus outbreak. This is a special edition, with its own classification, which consists of eight races, contested over four weekends until mid-May, on the circuits of Barcelona, ​​Silverstone, Spa-Francorchamps and Monza.
In the virtual edition, Dylan Pereira is a pilot of the BWT Lechner Racing team and, behind the wheel of the Porsche 911 GT3 Cup, he will go up against those already registered for the 2020 Porsche Mobil 1 Supercup. The Luxembourg racer's objectives are to collect as many points as possible and to be among the top three.
In January, he was voted best driver of 2019, making Luxembourg motorsport history as the first and only winner to date to win this ACL award twice, after winning the same trophy in 2017.
Before the race cancellations caused by the health crisis, Dylan Pereira had already participated in the 15th edition of the Dubai 24 Hour and in six races of the Porsche Sprint Challenge Middle East where he made it onto the podium. He won three times, finished second in two races and third in the other two.
Last Sunday, Dylan Pereira recorded the second fastest time in the tests of the Porsche Mobil 1 Supercup Virtual Edition.
The first virtual races take place this Saturday.