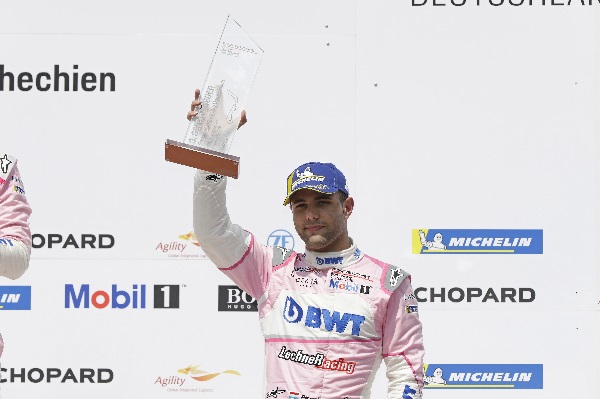 Luxembourg racecar driver Dylan Pereira has secured his first podium position of the season in the second round of the Porsche Carrera Cup Germany 2019, which took place this past weekend in the Autodrome in Most, Czech Republic.
This marked the first time that the Porsche Carrera Cup Germany moved to Most, a circuit with little more than four kilometres of extension, narrow with 21 turns of different difficulty levels. It was on this circuit that Dylan Pereira competed in the third and fourth races of the season.
At the start of the timed practice, the Luxembourgish Lechner Racing driver started with the 3rd and 7th best times. After the usual boxing match for tuning his Porsche 911 GT3 Cup and for the change of tyres, back on the track Dylan Pereira could not do more qualifying laps because of an opponent's accident which forced ten minutes of yellow flags.
In the first race of the weekend, Dylan Pereira started in 7th place, immediately passing three opponents. On the thirteenth lap, the Luxembourger took impact from behind, resulting in a head-to-tail but, skillfully, managed to quickly return to the track, losing only one place and finishing the race in 5th position.
In the second race, Dylan Pereira came out on top of the grid in third place and took second place. Behind him, an accident with four cars caused the interruption of the race, bringing the Luxembourg racecar driver back to 3rd place. The second start was behind the safety car, with only twelve minutes of racing remaining. Nevertheless, Dylan Pereira still had time to make the fastest lap of the race and cut the finish line in the third, thus securing his first podium spot of the season in the Porsche Carrera Cup Germany.
Dylan Pereira will compete again this week, in the second race of the Porsche Mobil 1 Supercup, taking place from 23-26 May in Monte Carlo, where he secured a podium position last year.