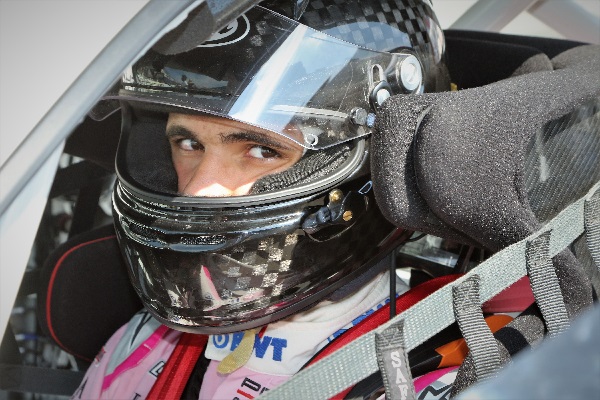 Credit: MUHR
Luxembourg racecar driver Dylan Pereira has climbed 10 places in two races held in Sachsenring as part of the Porsche Carrera Cup Germany.
The 11th and 12th races of the German championship took place this weekend on the Sachsenring circuit, a track characterised by blind corners and very fast passages. Nevertheless, the Luxembourger overcame the mechanical problems he faced during the test runs and managed to be one of the fastest drivers on the track throughout.
In free practice, Dylan Pereira made fewer laps than his direct opponents, but finished the circuit with the fourth fastest time, less than half a second behind Thomas Preining, who was fastest. In the timed practice, he started with the fifth fastest time, but a small problem in gear changes in his Porsche 911 GT3 Cup forced him to return to the box.
In the first race, Dylan Pereira, as usual, made a good start by recovering several positions, but during the first lap he came out in the gravel, to avoid an opponent who spun, and lost a little time. After that, he started his recovery and was one of the fastest drivers on the track. In the seventh lap, he had already recovered five places and finished the 19 laps in 14th position, completing the second fastest lap of the race.
In the second race, the Luxembourger left the 21st position of the starting grid with the main objectives of overtaking and reaching the top ten. Dylan Pereira made another excellent start, surpassing five opponents in the first round before overtaking two more drivers in the second lap and climbing a further two places in the sixth. In the seventh lap, he achieved the third fastest time of the race and moved to eleventh place. In the next round, he reached his goal of getting into the top ten. In trying to get 9th place, Dylan Pereira widened a corner a bit and ended up 11th. Once again, he managed to climb ten positions during the race and achieved the third fastest lap.
Pereira's main goal has been to train for the last race of the season of the Porsche Mobil 1 Supercup, which will take place in Mexico. With the championships approaching the end, he will also be in Hockenheim in 15 days for the last two races of the Porsche Carrera Cup Germany 2018.