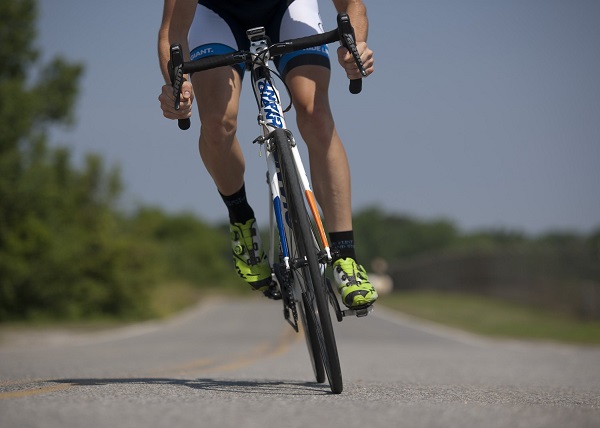 Credit: Pixabay
As part of European Mobility Week, which takes place from 16 to 22 September and is placed this year under the theme "Zero emission - mobility for all", the City of Luxembourg and its partners have announced a series of public events.
As every year, the City of Luxembourg, the Verkéiersverbond, and the Lëtzebuerger Vëlos-Initiativ are organising the joint action "E Kaddo fir de Vëlo" during which cyclists will receive a bag with gadgets and informative leaflets. This event, which marks the launch of Mobility Week, will take place on Wednesday 16 September 2020 from 07:00 at the Schuman Roundabout and the Adolphe Bridge (Pont Adolphe).
The following day, on Thursday 17 September 2020, the City of Luxembourg will launch an awareness campaign to encourage motorists, cyclists and pedestrians to adopt responsible behaviour in terms of traffic and sharing the road. This campaign, which will take the form of educational entertainment messages published on the City's social networks and digital channels, aims not only to improve the flow of traffic in the capital but also to reduce sources of danger and road accidents.
The Luxembourg City Tourist Office (LCTO) will also be organising guided tours in three languages ​​promoting multimodality in the city. This year, the visits will be exclusively outdoors, in line with current health and safety restrictions. During a two-hour tour, participants will be able to discover the different means of transport in the capital, starting from Place Guillaume II towards Adolphe Bridge, Boulevard FD Roosevelt, the Corniche, the elevator connecting the Upper Town to the Pfaffenthal and the funicular. These free tours will take place on Saturday 19 and Sunday 20 September 2020, departing from Place Guillaume II (near the LCTO) at 11:00 (French), 13:00 (German) and 15:00 (English). Registration is required on www.lcto.lu. The tours will take place in compliance with the sanitary measures in force.
In addition, there will be a second edition of the "Zu Fouss, mam Vëlo oder Bus an d´Schoul" competition, from 21 September to 16 October 2020. The main objective of this initiative, which is aimed at students in cycles 1 to 4, is to promote soft mobility by encouraging pupils to walk or cycle to school or go there by scooter or bus. Parents are also invited to participate in this project by giving up their habit of driving their child to school. For every day that a child walks, cycles or travels by bus to school, he / she will receive stickers from his / her teacher. The school having issued the most stickers will be victorious.
These efforts in terms of mobility will continue beyond Mobility Week: at the end of September, the City of Luxembourg will present additional projects, including the new "Cityapp" for smartphones which will place particular emphasis on a clearer display of information in real time, in terms of buses and mobility in general.