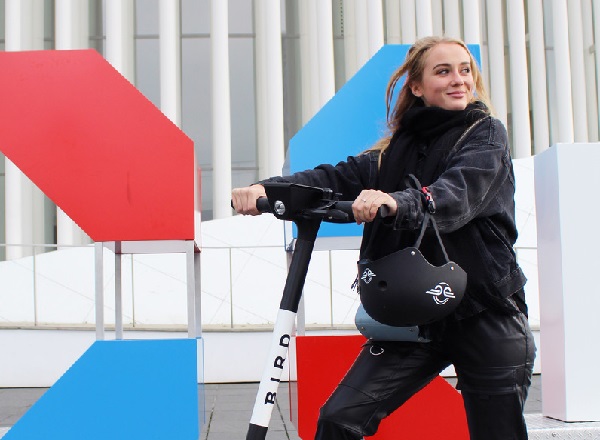 Credit: Bird
Bird, a US-based electric scooter rental service, today launched its app in Luxembourg.
After two years of authorisation requests and as part of the company's expansion in Europe, Bird's e-scooters have arrived in Luxembourg City.
As a first step, the service will be available in the districts of Kirchberg, Limperstberg (Glacis) and Pfaffenthal (funicular), according to Silicon Luxembourg. The company is setting up 40 so-called "nests" in the busiest areas of these districts, offering a total of 360 scooters in the capital.
For safety reasons, the service is restricted for use by adults over the age of 18. In addition to having to accept a safety agreement, any user found to be acting irresponsibility whilst using the e-scooters will be banned from future use.
Once finished, users leave the e-scooter in a safe area. Bird will then be responsible for removing the scooters at night.
To use the service, download the Bird app onto your smartphone and create an account (driving licence required to verify age)