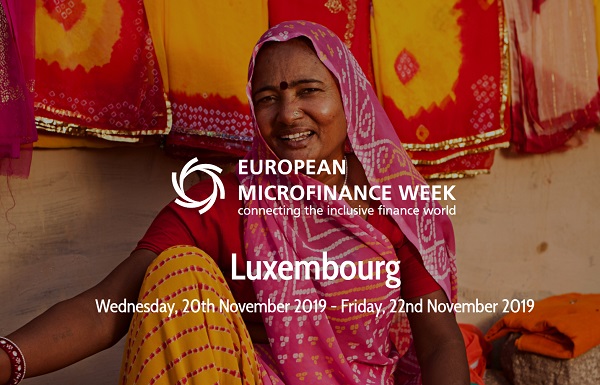 European Microfinance Week 2019 will take place in Luxembourg from 20-22 November at Neumünster Abbey, with the European Microfinance Award being presented at the European Investment Bank in the evening of Thursday 21 November 2019.
European Microfinance Week, organised by the Luxembourg-based European Microfinance Platform (e-MFP), is a key industry event hosting high level and in-depth discussions by all sectors of the financial inclusion community working worldwide. Welcoming 500 professionals each year, it is a unique meeting point and networking forum. The three-day event attracts leading experts, opinion-leaders and policy-makers to its plenaries and workshop sessions tackling front line topics.
Don't miss out on the chance to engage with other top industry professionals, hear presentations on the latest developments in the sector, and attend the ceremony for the European Microfinance Award.
This year, more than 25 sessions will cover the most relevant issues in the sector today. There will also be three plenaries: strengthening resilience to climate change through financial inclusion; protecting the working poor in the 21st century through responsible finance; responsible client choices in finance: whose responsibility is it?
The line-up of confirmed speakers includes:
• Tom Mc Donnell, Journalist and National Geographic Explorer
• Laura Hemrika, Crédit Suisse/e-MFP
• Craig Churchill, ILO
• Guy Stuart, Microfinance Opportunities
• Gerhard Coetzee, CGAP
• Roshaneh Zafar, Kashf Foundation, Pakistan
For the full programme and registration, see https://registration.european-microfinance-week.eu/website/1033/home/