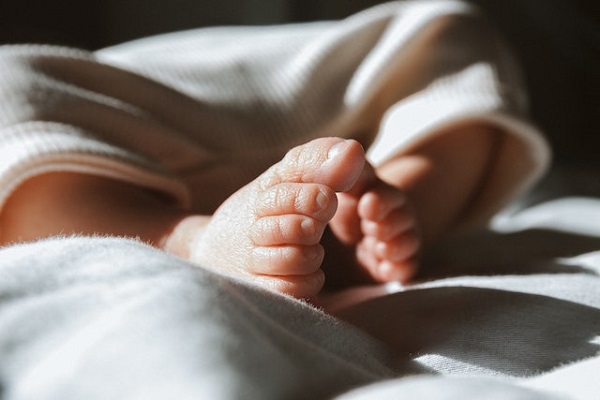 Credit: Pexels
On Friday 22 September 2023, following the recommendations of the Superior Council of Infectious Diseases (CSMI), Luxembourg's Ministry of Health announced the availability of a new preventive treatment in Luxembourg designed to combat lower respiratory tract infections caused by the respiratory syncytial virus (RSV).
This immunisation, utilising the monoclonal antibody Nirsevimab, is set to be introduced during the autumn and winter season of 2023-2024 and is aimed at safeguarding newborns and infants.
The administration of this novel immunisation, through intramuscular injection, will be offered to newborns from birth within maternity hospitals, commencing from the autumn-winter season of 2023-2024.
The vaccine is particularly recommended for the following groups of children:
newborns born during periods of heightened RSV circulation (from 1 October to 30 March each year) should receive an intramuscular injection, preferably before leaving the maternity ward;
non-immunised children born after 1 January 2023 should receive an intramuscular injection at the onset of the RSV high circulation season, starting from October 2023;
all infants under six months of age born after 1 January 2024 outside the RSV high circulation period (April to September), should receive an intramuscular injection at the commencement of the RSV high circulation season;
children over twelve months with underlying conditions that elevate the risk of severe RSV infection should receive one intramuscular injection annually until they reach the age of two.
Protection against RSV will be accessible across all maternity wards in the country and can also be obtained through paediatricians, who can procure it for their patients via the Health Directorate. Parents and guardians are encouraged to contact their paediatrician for comprehensive information regarding preventive treatment and its availability, the ministry noted.
According to the ministry, bronchiolitis, a common respiratory infection affecting infants and children under two years of age, predominantly occurs during the winter season. RSV is often the primary culprit behind this condition, provoking inflammation within the respiratory tract, encompassing the nose, throat and bronchi. Due to the relatively narrow bronchi in infants, these airways are susceptible to blockage by secretions, leading to laboured breathing in affected children. In severe cases, particularly among those under six months old, bronchiolitis can result in hospitalisation. According to statistics from the KannerKlinik at the Centre Hospitalier de Luxembourg (CHL), between November and December 2022, 263 children under the age of two were hospitalised following bronchiolitis diagnoses.
RSV-induced respiratory infections during the winter season may lead to a noticeable surge in hospital admissions, potentially straining healthcare facilities.
It is estimated that RSV respiratory infections afflict around 60% of infants under the age of one and almost 100% of children under two, sometimes experiencing multiple infections within a single season. RSV is a leading cause of general medical consultations and paediatric emergencies, as well as the primary reason for hospitalisation during peak infection periods.
The ministry emphasised that it remains imperative for family members and healthcare professionals to adhere to established vaccination recommendations and implement preventative strategies aimed at reducing bronchiolitis risk.
Key practices endorsed to mitigate bronchiolitis transmission include regular handwashing, adequate ventilation of indoor spaces, limiting close contact or wearing masks, particularly when around sick individuals and avoiding crowded areas and gatherings throughout the winter season.

Further information on bronchiolitis is available at sante.lu/bronchiolite.