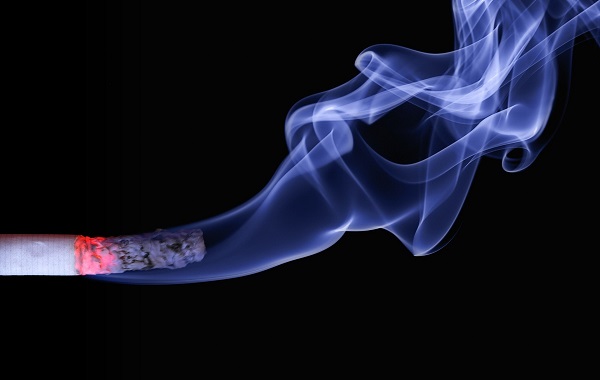 On Wednesday 31 May 2023, on the occasion of World No Tobacco Day, the Luxembourg Ministry of Health launched the #nosmokingchallenge campaign, which is a contest aimed at motivating people who smoke, especially those between sixteen and 34 years old, to quit smoking for eight days.
The World No Tobacco Day, initiated by the World Health Organization (WHO), aims to report on the damaging effects tobacco has on one's health and the actions one can take to fight smoking.
"Today, tobacco use remains the single largest avoidable health risk in the EU and contributes to many serious health problems," said Stella Kyriakides, European Commissioner for Health and Food Safety. "It remains the leading cause of preventable cancer in the EU, with over a quarter of all cancers attributed to it. [...] We know for a fact that tobacco kills up to half of its users, and this must change in a strong European Health Union that delivers for all citizens." Europe's Beating Cancer Plan has as a goal the creation of a "tobacco-free generation".
Tobacco causes many serious diseases such as cancers (the most frequent concerning the lungs), cardiovascular diseases and chronic respiratory diseases. Smoking also increases the risk of osteoporosis, postoperative complications, ectopic pregnancies and erectile dysfunction.
According to the WHO, tobacco causes over eight million deaths each year. More than seven million of them are users or former users and about 1.2 million non-smokers are involuntarily exposed to smoke. In Luxembourg, three deaths per day are recorded as a result of tobacco-related diseases.
Young people are reportedly still the heaviest users of tobacco. According to the annual study on smoking prevalence in Luxembourg conducted by the Ministry of Health and Fondation Cancer, via the research company ILRES, Luxembourg had around 28% of smokers in 2022 (daily and occasional smokers combined). The 16-24 age group is among those where people smoke the most and represents 34% of the total number of smokers. Tobacco is most commonly consumed in the form of cigarettes, but there are other forms of tobacco products, which are just as harmful, and there is no threshold below which exposure is safe.
Luxembourg's Ministry of Health noted that new types of products have emerged and are particularly targeted at young people. These include single-use electronic cigarettes, the use of which has almost doubled in recent years and which are still mainly vaped by 21% of 16- to 24-year-olds according to the ILRES study. 21% of young people in this same age group also smoke shisha.
Continuing the work of the National Tobacco Control Plan (PNLT 2016-2020), which has now become the Tobacco Control Programme, the Luxembourg Ministry of Health has embarked on a national campaign to combat tobacco, broken down into four main actions:
1. Facilitate access to the smoking cessation programme
In collaboration with the National Health Fund (CNS), the Ministry of Health encourages smokers to quit by registering for the smoking cessation programme. The latter offers support for smokers during their withdrawal from a health professional as well as the lump-sum reimbursement of drug treatments and prescribed substitute products. A free telephone line: 600-26767 and an email address: prog-sevrage-tabagique@ms.etat.lu, set up by the Health Directorate offer any smoker wishing to quit smoking the possibility to obtain the necessary information to permanently wean themselves off tobacco.
2. A communication campaign to get smokers to quit: "no smoking challenge"
This campaign will mainly be broadcast on social networks, targeting especially those between sixteen and 34 years old. Throughout the #nosmokingchallenge, messages and questions about smoking will be posted on the Ministry of Health's social media to keep registrants interested and motivated.
3. Introduction of a neutral cigarette pack
The Ministry of Health is now assessing the feasibility of introducing plain packaging on Luxembourg territory. The aim is to reduce the attractiveness of cigarette packs, especially among young people.
4. Raising tobacco prices
According to Luxembourg's Health Ministry, price is an important factor in helping one to quit smoking or prevent one from starting. As part of the PNLT, the Luxembourg government has undertaken to regularly increase the taxation of tobacco products. Thus, on Friday 21 April 2023, the Government Council adopted the draft Grand-Ducal regulation determining the autonomous excise duty and various provisions on manufactured tobacco, which aims to increase the excise duty on cigarettes and fine-cut rolling tobacco up to €0.20, with another increase planned for 2025.
Further information on the risks of tobacco use and the fight against tobacco in Luxembourg and statistics are available on the "Tobacco" section on the sante.lu website as well as on the Fondation Cancer website: https://www.maviesanstabac.lu.