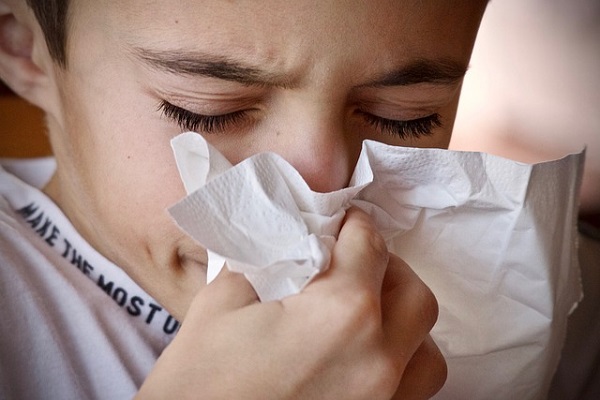 Luxembourg's Ministry of Health, the National Health Laboratory (Laboratoire National de Santé - LNS) and the Luxembourg Institute of Science and Technology (LIST) have published a review of the week of 6 to 12 March 2023 in relation to respiratory infections, namely COVID-19 and influenza (flu).
COVID-19
For the week in question, the number of people testing positive for COVID-19 increased to 1,784 cases, up 11.1% from 1,606 cases the previous week. 54.6% of COVID-19 cases were reinfections (up from 52.3% the week before).
There was one new COVID-19 related death during this period; the deceased were aged 80 and over.
In hospitals, there were nineteen new admissions of confirmed COVID-19 patients to normal care (compared to sixteen the previous week). There was one patient in intensive care. The average age of hospitalised patients was 65 years.
Vaccinations
For the week of 6 to 12 March, 101 COVID-19 vaccine doses were administered: three people received a first dose, four received a second dose, thirteen received a first additional dose compared to a complete vaccination schedule, 78 received a second additional dose and three received a third additional dose. No one received a fourth additional dose. The total number of vaccines administered as of Sunday 12 March 2023 was 1,293,208.
A total of 474,981 people have a complete vaccination schedule, which corresponds to a vaccination rate of 79% of the eligible population (i.e. those aged five and over).
Variants
Data relating to the sequencing of COVID-19 variants are published in the REVILUX report on the LNS website: https://lns.lu/publications/.
Currently the recombinant XBB.1.5 variant is predominant, representing 50.8% in week 9 of 2023 (up from 46.1% in week 8). The Omicron BQ.1 variant accounted for 13.3% in week 9 (down from 22.6% in week 8).
Flu
For the week of 6 to 12 March, the number of flu cases reported by laboratories increased from 322 to 387 cases, i.e. an increase of 20.2% compared to the previous week. Currently Influenza B is predominant.
The LNS microbiology department, in collaboration with the Health Directorate and a network of sentinel general practitioners and paediatricians spread across the country, carries out sentinel flu surveillance every year. Data relating to this is published in the REVILUX report on the LNS website (see above).