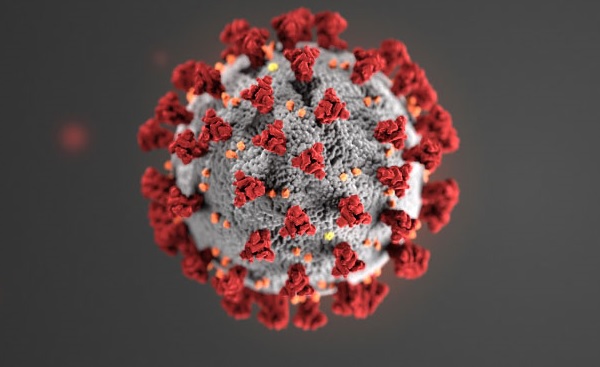 Luxembourg's Ministry of Health and the Ministry of Education, Children and Youth, together with the National Health Laboratory (Laboratoire National de Santé - LNS) and the Luxembourg Institute of Science and Technology (LIST), have published a COVID-19 report for the week of 19 to 25 September 2022.
During the week in question, the number of Luxembourg residents testing positive for COVID-19 increased from 999 to 1,300 (up 30%).
In addition, 613 people were re-infected, representing 32.0% of all those who tested positive, compared to 423 (29.7%) the week before.
The number of PCR tests carried out increased from 5,653 to 6,455 over one week.
Twelve people reported a positive rapid antigen test for the reference week, compared to nineteen the week before, bringing the number of positive results following such tests carried out by a healthcare professional to a total of 3,498. Note that positive rapid antigen tests are not taken into account in the calculation of the positivity rate.
As of Sunday 25 September 2022, the number of active infections increased to 2,611 from 2,076 the previous week and the number of people having recovered from the illness rose from 285,961 to 286,726. The average age of people diagnosed with COVID-19 was 40.5 years.
No new deaths related to COVID-19 were reported during the week in question.
In hospitals, there were eleven new admissions of confirmed COVID-19 patients to normal care (six one week earlier). There was one COVID-19 patient in intensive care. The average age of hospitalised patients stood at 54 years.
Positivity rate & incidence rate
For the reference period, the effective reproduction rate (RT eff) increased to 1.18% (1.15% the previous week) and the positivity rate on all tests carried out increased from 17.67% to 20.17%.
The incidence rate increased to 201 cases per 100,000 residents over seven days, compared to 155 cases per 100,000 residents for the previous week.
Reinfections as well as certified self-tests were included in the calculation of incidence rates, increased across all age groups. The largest increase was recorded in the age group 5-14 year olds (up 116%) and people aged 95 years or older (up 63%).
The lowest incidence rate was recorded among people 80-84 year olds (148 cases per 100,000 residents), while the highest incidence rate was recorded among 30-39 year olds (398 cases per 100,000 residents).
Transmission
Among the 1,923 resident cases from the week of 19 to 25 September 2022, 706 (37%) were reviewed and the source determined until 20 September 2022. During the reference week, family circle as the most frequent source of transmission (26%), followed by travelling abroad (17%), education settings (9%) and work places (8%). The share of undetermined sources was 29%.
Vaccinations: update
For the week of 19 to 25 September, 1,879 vaccine doses were administered: sixteen people received a first dose, 31 received a second dose, 106 received a first additional dose compared to a complete vaccination schedule, 1,701 received a second complementary dose and 25 received a third complementary dose, bringing the total number of vaccines administered as of 26 September 2022 to 1,290,631.
474,630 people have a complete vaccination schedule, which corresponds to a vaccination rate of 79.0% of the eligible population (i.e. those aged five and over).
People wishing to be vaccinated are also asked to make use of the vaccination facilities offered by GPs, pharmacies and the "Impf-Bus" vaccination bus. Further information is available online via: www.covidvaccination.lu.