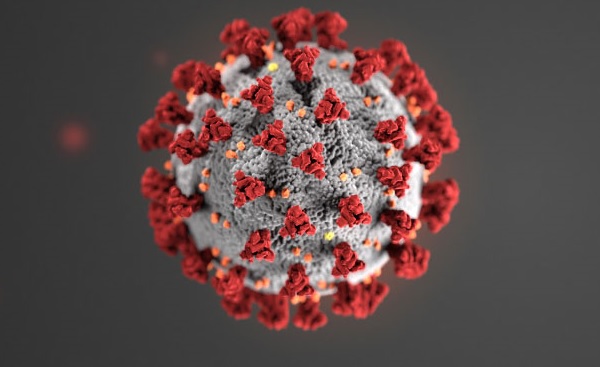 Luxembourg's Ministry of Health and the Ministry of Education, Children and Youth, together with the National Health Laboratory (Laboratoire National de Santé - LNS) and the Luxembourg Institute of Science and Technology (LIST), have published a COVID-19 report for the week of 25 to 31 July 2022.
During the week in question, the number of Luxembourg residents testing positive for COVID-19 decreased from 3,577 to 2,000 (down 44%).
The number of PCR tests carried out fell from 10,581 to 7,787 over one week.
Eighteen people reported a positive rapid antigen test for the reference week, compared to 37 the week before, bringing the number of positive results following such tests carried out by a healthcare professional to a total of 3,384. Note that positive rapid antigen tests are not taken into account in the calculation of the positivity rate.
As of Sunday 31 July 2022, the number of active infections decreased to 5,966 from 8,904 the previous week and the number of people having recovered from the illness rose to 275,850 (from 270,917). The average age of people diagnosed with COVID-19 was 44.8 years.
Five new deaths related to COVID-19 were reported during the week in question (compared to zero deaths the week before). The average age of the deceased was 81 years.
In hospitals, there were seventeen new admissions of confirmed COVID-19 patients to normal care (21 one week earlier). There were three COVID-19 patients in intensive care (up from zero). The average age of hospitalised patients stood at 64 years.
Positivity rate & incidence rate
For the reference period, the effective reproduction rate (RT eff) decreased to 0.62 (0.89 the previous week) and the positivity rate on all tests carried out fell from 33.81% to 25.68%.
Similarly, the incidence rate decreased to 310 cases per 100,000 residents over seven days, compared to 554 cases per 100,000 residents for the previous week.
Reinfections as well as certified self-tests were included in the calculation of incidence rates, which decreased across all age groups over one week. The greatest decrease was recorded among under-45s (down 47%); people in the age groups ranging from 45 to 89 years recorded a decrease of 25% to 38%, whilst over-90s recorded a decrease of 5%. The lowest incidence rate was recorded among people aged 0-14 (200 cases per 100,000 residents), while the highest incidence rate was recorded among 30-44 year olds (546 cases per 100,000 residents)
Transmission
With the number of cases remaining high, the authorities continued to find it difficult to contact all the infected individuals during the week in question and therefore to determine the probable source of contamination, as well as the proportion of positive cases from residents having travelled during the fourteen days prior to the date of the result for cases in the past week.
Vaccinations: update
For the week of 25 to 31 July, 8,386 vaccine doses were administered: 45 people received a first dose, 73 received a second dose, 448 received a first additional dose compared to a complete vaccination schedule, 7,803 received a second complementary dose and seventeen received a third complementary dose, bringing the total number of vaccines administered as of Monday 1 August 2022 to 1,288,934.
474,360 people have a complete vaccination schedule, which corresponds to a vaccination rate of 78.9% of the eligible population (i.e. those aged five and over).
A fourth vaccine dose is currently available for people aged 60 and over, as well as to vulnerable at-risk people on the written recommendation of their doctor, at the Victor Hugo vaccination centre in Luxembourg-Limpertsberg, which is exceptionally open until 13 August 2022. People wishing to be vaccinated are also asked to make use of the vaccination facilities offered by GPs, pharmacies and the "Impf-Bus" vaccination bus. Further information: www.impfen.lu.
Wastewater monitoring
According to LIST's latest fortnightly CORONASTEP report, the level of contamination of the thirteen wastewater treatment plants analysed during weeks 29 and 30 of 2022 showed a still high prevalence of SARS-CoV-2 in wastewater. A downward trend was observed during this two-week period compared to the previous one, both at the national and regional level.