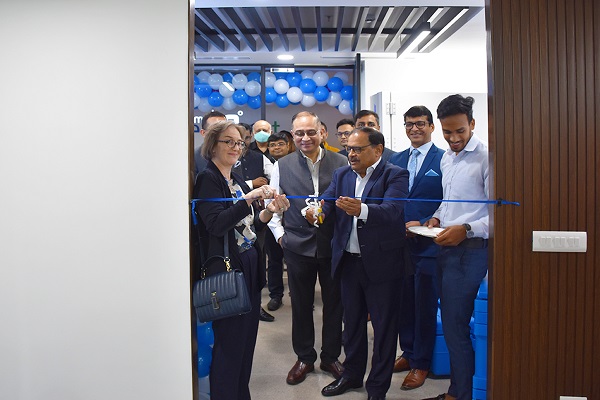 Credit: B Medical Systems
Luxembourg-based medical cold chain solutions provider B Medical Systems has announced the inauguration of its new office based out of New Delhi, India, for its India subsidiary.
The office was inaugurated by the former Secretary for the Government of India, Shri C K Mishra, in the presence of Luxembourg's Ambassador to India, Peggy Frantzen, India's Joint Secretary for the Ministry of External Affairs, Shri Sandeep Chakravorty, and numerous other delegates.
This is B Medical Systems India Pvt Ltd's third office in the country, following those opened since early 2021 in Mumbai and Ahmedabad. With increasing business opportunities in India, the company is focused on expanding its presence across the nation to support its clients and stakeholders in their efforts of creating safe, reliable and sustainable healthcare systems by providing high-quality medical cold chain solutions.
During the event, B Medical Systems India Pvt Ltd and the Selco Foundation also signed a memorandum of understanding (MoU) for the two organisations to collaborate and strengthen India's cold chain, with a focus on the mid and last mile delivery of vaccines and critical samples to people living in remote areas of the country.
Sharing his excitement about the new office, Jesal Doshi, CEO of B Medical Systems India Pvt Ltd, commented: "This is a historic moment for us. The opening of our new office in the capital will support our efforts to not only support doctors, nurses and scientists in their vital work, but also pursue our dream of making India become the vaccine capital of the world. We are also proud to sign an MoU with the Selco Foundation to collaborate on efforts to strengthen India's vaccine cold chain and ensure mid and last mile deliveries in remote areas. This is just an example of projects we are involved in around the world and the first of many to come in India. We have achieved many milestones in our short eighteen-month journey and next on our agenda is the further developement of our state-of-the-art R&D [research and development] centre in Ahmedabad".