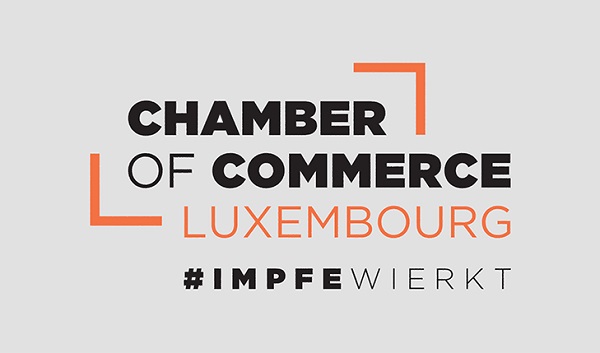 Credit: Chambre de Commerce
Luxembourg's professional chambers and federations have announced that they are joining forces in the fight against COVID-19.
As confirmed by the Luxembourg Chamber of Commerce, various business chambers and federations have decided to include the word "vaccinate" (in English, Luxembourgish and French) in their visual identities as part of the nationwide vaccination week, which is running from 6 to 12 December 2021.
At the same time, the following institutions have agreed to change their profile photos on social media to reflect their support for this campaign: the Union des Entreprises Luxembourgeoises (UEL); the Chamber of Commerce (Chambre de Commerce); the Chamber of Skilled Trades and Crafts (Chambre des Métiers); the Luxembourg Trade Confederation (Confédération luxembourgeoise du commerce - clc); FEDIL; the Federation of Craftsmen (Fédération des Artisans); the Luxembourg Bankers Association (Association des Banques et Banquiers Luxembourg - ABBL); the Luxembourg Insurance and Reinsurance Association (Association des Compagnies d'Assurance et Réassurance - ACA).
To show its support for this joint action by professional organisations, the Chamber of Commerce has replaced the "Powering Business" signature in its official logo with the hashtag "#impfewierkt" (vaccination works). The adapted logo will be used on its website, social networks and Friday newsletter.
Carlo Thelen, the Director General of the Chamber of Commerce, commented: "The Chamber of Commerce has always supported vaccination as an effective and scientifically proven solution to get out of the health crisis which has disrupted our life in society and our economy for too long. Through our common action we hope to contribute to the awareness that vaccination is a responsibility shared by all".