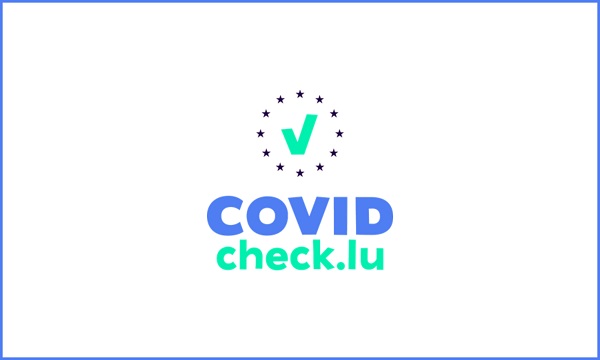 Luxembourg's Ministry of Health and the Ministry for Digitalisation have announced that the CovidCheck.lu mobile application has received a new update.
From now on, the CovidCheck app will display the status "invalid" when scanning certificates identified as fake.
Users who have not activated the automatic application update function on their phone can access the new version of the app in the store from which they downloaded it (Apple or Google Play).
They are also requested to synchronise the app with the national system by choosing "Settings" in the app and then clicking on "Synchronise with the national system".
The ministries confirmed that the certificate is deemed valid for the booster vaccination in the Grand Duchy as soon as it has been administered.
Since each country is free to publish its own rules in this area, it is recommended that anyone travelling abroad first find out about the rules in force in their destination country. In all cases, it is recommended to bring both the vaccination booster certificate and the previous vaccination certificate, which remains valid even after the booster vaccine.
All valid CovidCheck certificates are available on MyGuichet.lu and in the MyGuichet.lu app.