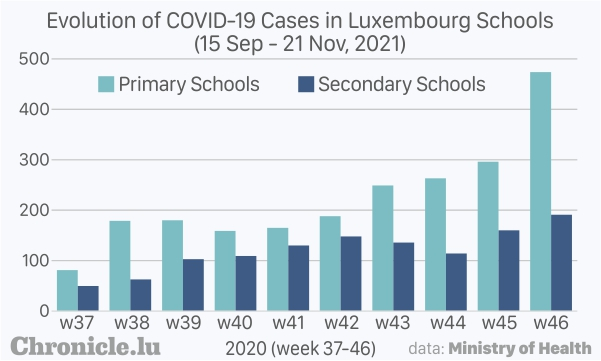 A total of 3,438 school students and teachers in Luxembourg primary and secondary education have tested positive for COVID-19 since the beginning of school year in mid-September 2021, representing 35% of all cases so far.
Luxembourg's Ministry of Health reported that between 15 September and 21 November 2021 (week 37 to week 46), a total of 2,234 cases were detected in primary education (Enseignement Fondamental - EF) and 1,204 cases were detected in secondary education (Enseignement Secondaire - ES), while 9,835 cases were recorded population-wide in the same period.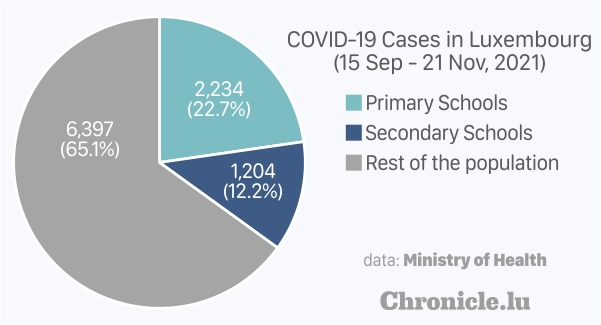 In the latest weekly report (15 to 21 November 2021), four primary classes were under quarantine without an exit waiver (three schools) - as reported recently.
In recent weeks, the number of cases detected in primary schools has been increasing sharply, but not in secondary schools. The Health Ministry explained that the difference is probably due to the fact that around 70% of secondary school pupils are vaccinated, which makes the transmission specifically inhibited there.