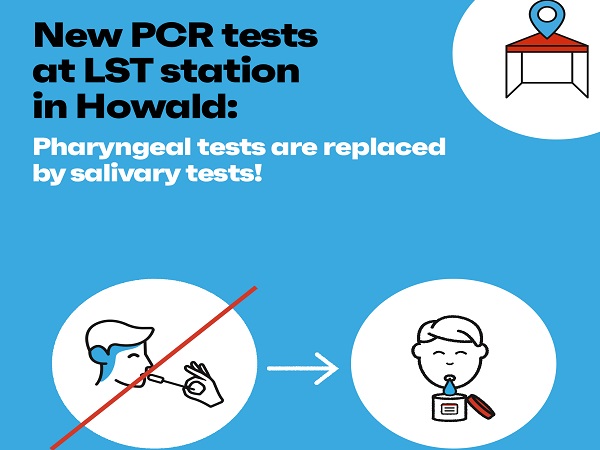 Credit: MSAN
Luxembourg's Ministry of Health has announced that COVID-19 PCR throat swabs will be replaced by saliva tests at the Howald large-scale testing centre from Monday 9 August 2021.
The Health Ministry announced the news on social media, noting that the changes will apply only to the Howald centre.
People taking the saliva test should not smoke, drink or eat, brush their teeth, use mouthwash or chew gum for at least 30 minutes before the test. Otherwise, the test result will be deemed invalid.