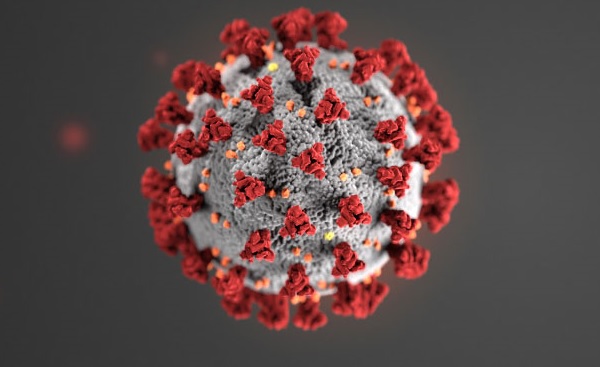 Luxembourg's Ministry of Health, together with the National Health Laboratory (Laboratoire National de Santé - LNS) and the Luxembourg Institute of Science and Technology (LIST), has issued a COVID-19 retrospective for the period from 31 May to 6 June 2021.
Last week, the number of people testing positive for COVID-19 continued to decline, from 354 to 324 (down 8.5%). The number of their identified close contacts increased from 766 to 908 (up 18.5%) over one week.
The number of PCR tests carried out during the week in question increased from 44,490 to 47,272.
217 individuals tested positive following a rapid antigen test.
As of Sunday 6 June 2021, the number of active infections was down again with 675 (compared to 883 as of 30 May) and the number of people having recovered from the virus increased from 68,233 to 68,763. The average age of people diagnosed with COVID-19 increased slightly, from 32.6 to 33.9 years.
The number of weekly deaths halved, from four to two, with the average age of those who died falling sharply to 57 (compared to 71 the week before).
In hospitals, there has been a further decrease in admissions of confirmed COVID-19 patients in normal care, which fell from nineteen to fifteen over one week. The number of COVID-19 patients in intensive care also fell from thirteen to four. The average age of hospitalised patients remained stable at 55 years.
For the reference period, the effective reproduction rate (RT eff) remained relatively stable at 0.89 (0.82 the previous week) and the positivity rate on all tests carried out decreased slightly from 0.80% to 0.69% (average over the week). The same trend could be observed for the positivity rate on tests performed through a doctor's prescription (i.e. people with symptoms), with fell from 2.25% to 1.92%.
The incidence rate clearly continued its downward trend across all age groups, with 51 cases per 100,000 inhabitants (down from 56) over seven days. Compared to the previous week, the incidence rate decreased in the 0-14 (down 10%), 15-29 (down 9%), 30-44 (down 1%) and 45-49 (down 3%) age groups. Over-75s had the lowest incidence rate with 9.6 cases per 100,000 inhabitants, followed by the 60-74 age group with 24 cases. The 15-29 age group continued to have the highest incidence rate with 80 cases per 100,000 inhabitants.
For the week of 31 May to 6 June, 836 people were in isolation (down 28%) and 789 were in quarantine (down 30%).
The family circle remained the most frequent context of transmission of COVID-19 infections (35.1%), followed by leisure (5.1%) and travel abroad (3.9%). The source of infection was not clearly attributable in 50% of cases (significantly higher that the week before: 38.8%).
Vaccinations: update
For the week of 31 May to 6 June, a total of 43,934 vaccine doses were administered in Luxembourg (almost double the previous week). 22,769 people received their first dose whilst 21,165 people received their second dose, bringing the total number of vaccinations administered as of 8 June to 406,570. A total of 163,500 people have been fully vaccinated.
Evolution of variants
For the week of 24 to 30 May 2021, population sequencing coverage was 55.4%.
Concerning the 354 samples carried out for week 21/2021, the following distribution can be observed:
the Alpha (British) variant (B.1.1.7) represented 66% of cases (down from 76.1% the previous week);
the Delta (Indian) variant (B.1.617) represented 16.3% of cases (up from 7.5%);
the Beta (South African) variant (B.1.351) represented 2.8% of cases (up from 2.5%);
the Gamma (Brazilian) variant (P.1) represented 2.1% of cases (down from 2.2%).
Wastewater monitoring
The level of contamination of the thirteen sampled wastewater treatment plants studied by LIST has shown a constant downward trend (headed towards stabilisation) in recent weeks. Analyses in the coming weeks should confirm this result.