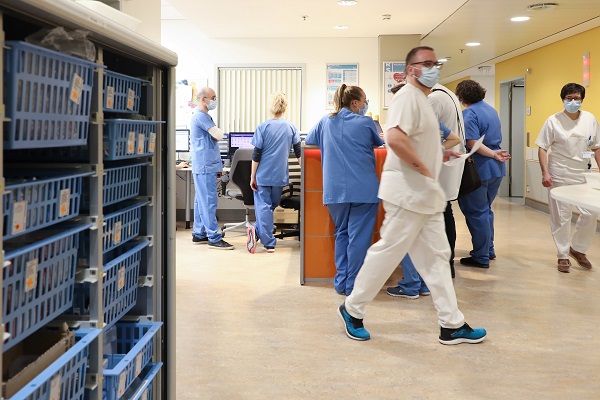 Credit: MSAN
Luxembourg's Ministry of Health has announced that the Centre hospitalier de Luxembourg (CHL) and Hôpital Kirchberg (Hôpitaux Robert Schuman - HRS) are now offering parallel emergency medical services.
From 1 June 2021, the emergency services of the CHL and Hôpital Kirchberg will provide parallel emergency services in Luxembourg City between 07:00 and 17:00 on working days. This parallel offer is aimed at reducing patient waiting times for emergency medical care.
Luxembourg's Minister of Health, Paulette Lenert, stressed: "This is the fundamental right of every citizen to have access to quality care, especially when they need it most".
Emergency transport carried out by the Grand-Ducal Fire and Rescue Corps (Corps grand-ducal d'incendie et de secours - CGDIS) will be sent to one or the other hospitals depending on the location of patient care, as well as the degree of medical and surgical urgency.
The emergency services of the CHL and Hôpital Kirchberg have also set up a specific network to ensure rapid and appropriate care of patients suspected of presenting a risk of contamination transfer as well as a number of indicators of emergency department activity and processes.