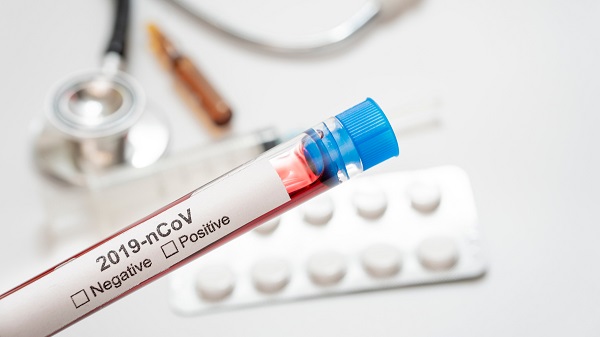 Credit: STATEC
Luxembourg's Ministry of Health, together with the National Health Laboratory (Laboratoire National de Santé - LNS) and the Luxembourg Institute of Science and Technology (LIST), have issued a COVID-19 retrospective for the period from 26 April to 2 May 2021.
For the week in question, the number of people testing positive for COVID-19 continued to decrease slightly from 1,231 to 1,119 (down 9%). The number of their identified close contacts increased from 2,517 to 2,967 contacts (up 18%) over one week. The number of PCR tests carried out last week decreased from 54,045 to 50,968.
190 individuals tested positive following a rapid antigen test.
As of Sunday 2 May 2021, the number of active infections stood at 2,584 (compared to 2,806 as of 25 April) and the number of people having recovered from the virus increased from 62,779 to 64,094. The average age of people diagnosed with COVID-19 dropped significantly to 27.4 years.
The number of weekly deaths increased, from five to nine. The average age of those who died was 76.
In hospitals, there has been a decrease in admissions of confirmed COVID-19 patients in normal care, which fell from 71 to 58 over one week. The number of COVID-19 patients in intensive care fell slightly from 36 to 34. The average age of hospitalised patients also continued to decrease (from 60 to 56).
The two COVID-19 consultation centres (CCC), located in Luxembourg-Kirchberg and Esch-sur-Alzette, have recorded a total of 13,545 visits to date, including 363 visits last week (compared to 495 the previous week). As a result of this drop in visit numbers (despite adapted opening hours) as well as the current stable situation in general, the two CCCs will close their doors from 17 May 2021. After this date, symptomatic individuals should contact their general practitioner, preferably via teleconsultation. People with serious health problems (severe cough, shortness of breath, malaise, chest pain, cyanosis) are advised to report to the emergency departments of hospitals.
For the reference period, the effective reproduction rate (RT eff) remained rather stable at 0.93, as did the positivity rate on all tests carried out, which fell from 2.28% to 2.20% (average over the week). The positivity rate on tests performed through a doctor's prescription (i.e. people with symptoms) decreased from 6.27% to 5.32%.
The incidence rate continued to fall, with 176 cases per 100,000 inhabitants (down from 194) over seven days. Compared to the previous week, the incidence rate decreased across all age groups. The 75+ age group recorded the largest decrease (down 41%) over one week, followed by those aged 60-74 (down 25%). Over-75s had the lowest incidence rate (58 cases per 100,000 inhabitants), followed by the 60-74 age group (77 cases per 100,000 inhabitants). Incidence rates were 2.5 times lower among people aged 60 and over, who have been the main target of the vaccination campaign so far, compared to the rest of the population.
For the week of 26 April to 2 May, 2,734 people were in isolation (down 4%) and 3,641 were in quarantine (up 28%).
The family circle remained the most frequent context of transmission of COVID-19 infections (42.2%), followed by the education environment (4.8%), the workplace (4.7%) and leisure (3.7%). The source of infection was not clearly attributable in 39.8% of cases.
Vaccinations: update
For the week of 26 April to 2 May, a total of 21,750 vaccine doses were administered in Luxembourg: 17,859 people received their first dose whilst 3,891 people received their second dose. This brings the total number of vaccinations administered as of 4 May to 213,236.
Evolution of variants
For the week of 19 to 26 April 2021, population sequencing coverage was 56.7%, thus significantly higher than the optimal rate of 10% recommended by the European Centre for Disease Prevention and Control (ECDC) for a representative sample.
Concerning the 605 samples carried out for week 16/2021, the following distribution can be observed:
the British (UK) variant (B.1.1.7) represented 85.3% of cases;
the South African (SA) variant (B.1.351) represented 10.4% of cases;
the Brazilian variant (P.1) represented 1.2% of cases.
In addition, three new cases of the Indian variant (B.1.617) were detected in Luxembourg.
Wastewater monitoring
The latest CORONASTEP report drawn up by LIST indicated a moderate prevalence of the virus in wastewater nationwide. The level of contamination observed throughout the week of 26 April to 2 May remained constant compared to previous weeks. Analyses in the coming weeks should confirm this result.