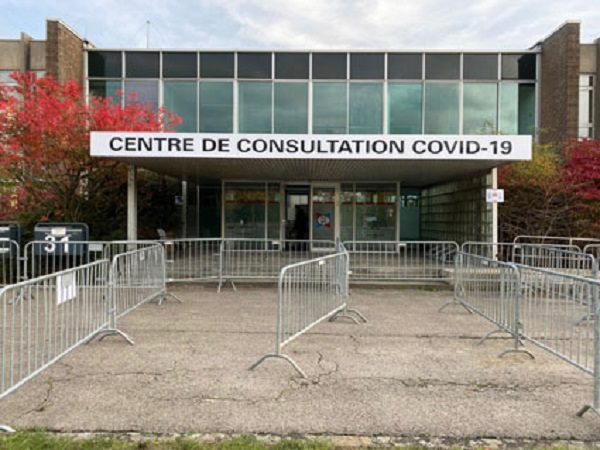 CCC Luxembourg-Kirchberg; Credit: MSAN
Luxemourg's Ministry of Health has confirmed that the two COVID-19 Consultation Centres (CCC), located in Luxembourg-Kirchberg and Esch-sur-Alzette, will be exceptionally closed on public holidays next month, i.e. on 1, 9 and 13 May 2021.
In principle, the CCCs operate seven days a week, from 09:00 to 15:00.
The CCCs welcome only symptomatic people aged 6 and over, i.e. those with signs of a COVID-19 infection and people already diagnosed with COVID-19. Children under the age of 6 will have to be cared for by their general practitioner or in another hospital structure in case of emergency, particularly the Kannerklinik of the Centre Hospitalier de Luxembourg (CHL).
The CCCs are neither a testing station nor a sampling centre. They are also not equipped to receive people with serious health problems (severe coughing, shortness of breath, malaise, chest pain, cyanosis, etc.). These individuals should contact the emergency department of a hospital.
Futher information is available on the government website www.covid19.lu.