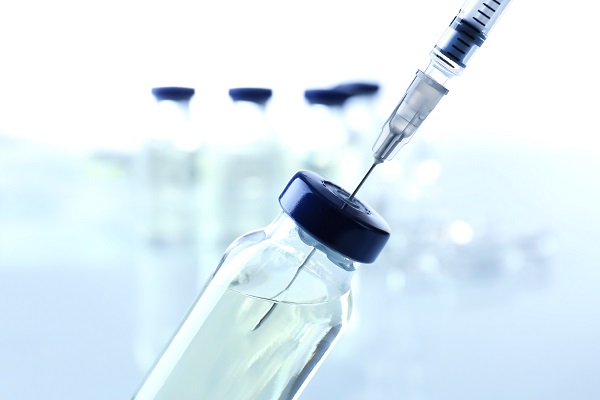 Luxembourg's Ministry of Health has recalled the importance of routine vaccinations in the context of World Immunisation Week 2021.
As the world focuses on new vaccines of critical importance to protect against COVID-19 and end the pandemic, there remains a need to ensure that routine vaccinations are not forgotten.
Luxembourg's Minister of Health, Paulette Lenert, noted: "Vaccines save lives! Their effectiveness has been demonstrated. And maintaining high vaccination coverage is important to prevent the resurgence and spread of eradicated infectious diseases".
Most vaccinations given to infants and young children are essential and provide early and lasting protection. Early protection is essential to reduce the risk of acquiring a preventable infection as soon as possible and is particularly important for whooping cough, which can be fatal in infants, as well as for some invasive bacterial diseases, such as meningitis. Many vaccinations given to infants and young children, such as the hepatitis B or measles vaccines, also provide lifelong protection.
Alongside infant immunisations, the Ministry of Health is also urging adults to update their immunisations. Some vaccinations require subsequent boosters, both in children (at the age of 5-6 years), as well as in adolescents and adults (every ten years). This is the case with vaccination against polio, diphtheria, tetanus and whooping cough.
Measles, mumps and rubella are serious, very contagious illnesses which can have severe complications in both children and adults. Faced with the resurgence of measles, all adults born after 1980, who have not received two doses of the combined measles-mumps-rubella (MMR) vaccine, are advised to get a vaccination booster.
World Immunization Week 2021
"Vaccines bring us closer" is the theme of this year's World Immunisation Week, which takes place annually in the last week of April.
Millions of lives are saved each year through vaccination, according to the World Health Organization (WHO). In recent decades, vaccines have been successful in eradicating deadly diseases. The COVID-19 pandemic has turned our lives upside down and changed our habits.
"The current pandemic has demonstrated the importance of vaccination. Now, thanks to the joint efforts of the global medical community, we are fortunate to have access to vaccines against SARS-CoV-2. Let's grab it! Although vaccines are not a miracle solution, they will help us stem the pandemic and its effects on our health and gradually regain a way of life where we can be together again," concluded Health Minister Paulette Lenert. "Vaccines bring us together and will bring us closer!"