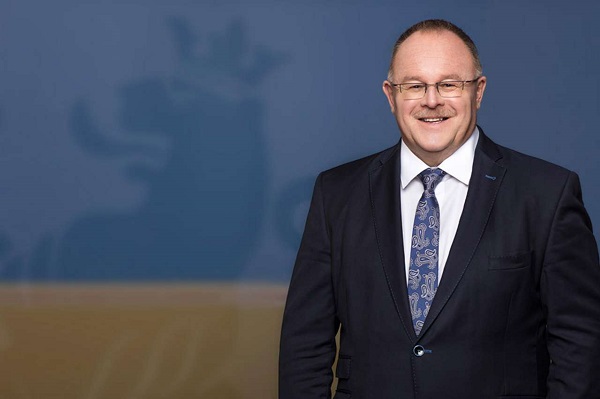 Romain Schneider, Luxembourg's Minister of Social Security; Credit: SIP / Yves Kortum
Luxembourg's Ministry of Social Security has announced the publication of a new Grand-Ducal regulation linked to the eventual reimbursement of pyschotherapy bills.
In view of the importance of mental health and guaranteeing professional support for those who need it, the publication of this Grand-Ducal regulation, which regulates relations between the National Health Fund (Caisse Nationale de Santé - CNS) and the representative group of psychotherapists in Luxembourg (FAPSYLUX), is considered an important step towards reimbursement of psychotherapy through health insurance.
Luxembourg's Minister of Social Security, Romain Schneider, noted: "The mental health of our fellow citizens is a priority, especially in these times of health crisis. This Grand-Ducal regulation will make it possible to move forward in this case so that the insured can obtain health insurance coverage for acts of psychotherapy. Once this step has been taken, I invite the stakeholders to move forward quickly on the definition of the acts and the coverage itself in the interest of the insured".
Background
The CNS and the FAPSYLUX, which was created in early 2017, had negotiations aimed at reaching an agreement on their relations. In the absence of an agreement between the parties in 2018 and following the non-conciliation noted at the end of the mediation procedure in December 2018, a preliminary draft of the Grand-Ducal regulation had to be drawn up in application of the legal provisions in the matter. Adopted in November 2019 by the Government Council and notified in November 2020 by the State Council, the draft regulation has now been finalised and published.