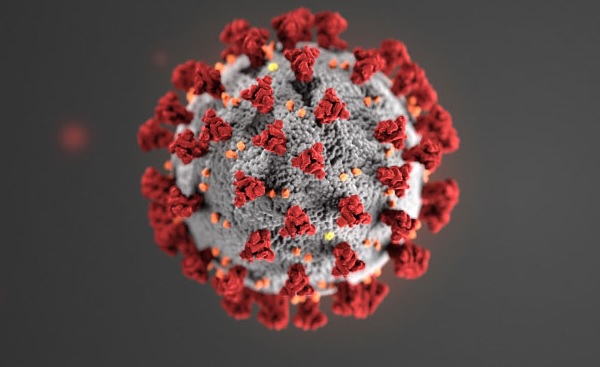 In its latest COVID-19 report, Luxembourg's Ministry of Health confirmed that the number of COVID-19 cases was down 22% last week compared to the week before.
For the week of 14 to 20 December 2020, the number of residents testing positive for COVID-19 decreased by 22% (from 3,422 to 2,681 cases) compared to the previous week. The number of identified contacts did not change significantly during this period, with 8,635 compared to 8,861 (down 2%) over one week. The number of PCR tests carried out was 78,271 compared to 70,300 the week before.
As of Sunday 20 December 2020, the number of active infections stood at 7,026 (compared to 8,260 as of 13 December) and the number of people having recovered from the virus increased from 33,229 to 37,106. 38 new COVID-19-related deaths (compared to 44 the week before) were recorded, with the average age of those who died standing at 83.
Last week, hospitals treated 181 COVID-19 patients in normal care (up from 173 the previous week) and 43 in intensive care (down from 47).
The effective reproduction rate (RT eff) remained unchanged at 0.87 and the positivity rate on all tests carried out was 3.43% compared to 4.87% (weekly average) the previous week. The incidence rate was 428 cases per 100,000 inhabitants (down from 546) over seven days. The incidence rate decreased in across all ages; at this point, the incidence rate is similar in all age groups except the 60-74 age group, which has a lower incidence rate. The average age of people diagnosed with COVID-19 decreased from 39.3 to 38.4 years.
For the week of 14 to 20 December, 6,838 people were in isolation (down 8%) and 8,068 were in quarantine (down 18% compared to the previous week).
The source of infection was not clearly attributable in 31.9% of cases. According to an analysis carried out over two full days (14-15 December) and covering 952 cases, the family circle remained the most frequent source (40.2%) of COVID-19 transmission.
In addition, the country's two COVID-19 Consultation Centres (CCC), open in Luxembourg-Kirchberg since 27 October and in Esch-sur-Alzette since 18 November 2020, have recorded a total of 4,774 visits, including 712 visits for the week of 14 to 20 December. The opening hours of the CCCs and large scale testing centres during the holiday period can be consulted on www.covid19.lu.
The latest CORONASTEP report drawn up by the Luxembourg Institute of Science and Technology (LIST) indicated that the level of SARS-CoV-2 contamination of wastewater remained high last week. However, the latest data collected confirmed once again the downward trend observed in previous weeks.