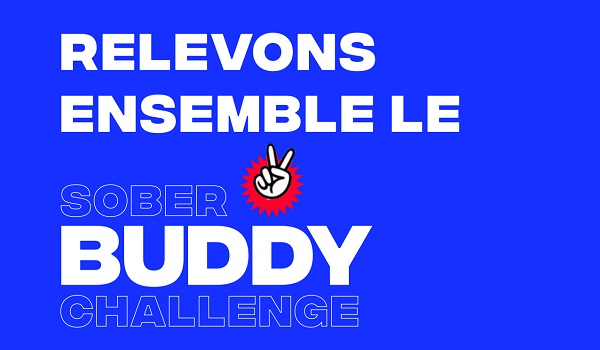 Credit: Fondation Cancer
Fondation Cancer has announced that it is launching the "Sober Buddy Challenge" in Luxembourg for January 2021.
Similar to "Dry January", the "Sober Buddy Challenge" is dedicated to not drinking alchohol for a month, with the support of a "buddy" (a close friend or a stranger); the mission is to succeed in the challenge together.
Every day, participants will have an appointment on their dedicated web application: sober-buddy.lu. Within this space, they will be able to keep track daily of their non-consumption of alchol. At the end of the month, successful participants will receive a certificate of achievement to reward their efforts and encourage them to continue these efforts for the rest of the year.
The web application also features tips and information on topics such as how to reduce alcohol consumption and how to deal with social pressure to drink alcohol. Internet users can also use the application to interact with their buddy, by encouraging them or inviting them to take part in the #MocktailChallenge. Participants can also use the campaign hashtag #SoberBuddyChallenge on social media.
Registrations will begin from December on sober-buddy.lu. Participants can send a link or email to a friend to invite them to join them in the Sober Buddy Challenge. Anyone without a "buddy" can "match" with another participant once the challenge has been launched. It is also possible to complete the challenge alone.
The challenge will then run from 1 to 31 January 2021.
Fondation Cancer presented the benefits of taking part in this challenge, especially since alcohol is the third risk factor for cancer. Other benefits of not drinking alcohol include a better quality of sleep, more energy, better concentration, healthier skin, saving money and a feeling of accomplishment.
This campaign is part of an awareness-raising initiative on alcohol consumption. The challenge revolves around a positive and benevolent universe that will raise awareness among the general public about their alcohol consumption. The idea is not to demonise alcohol consumption or stigmatise its consumers, but rather to share unifying and inspiring messages, which aim to create enthusiasm and emulation among Luxembourgers and their neighbours.