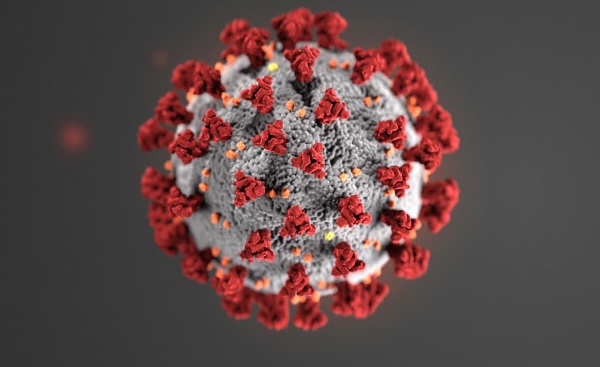 In its latest COVID-19 report, Luxembourg's Ministry of Health confirmed that the majority of recent COVID-19 infections were linked to travel abroad and household transmission.
For the week of 7 to 13 September 2020, the number of residents testing positive for COVID-19 remained virtually unchanged, with 282 people compared to 281 the previous week. The number of PCR tests carried out on residents was 50,912 compared to 47,868 for the previous week.
As of Sunday 13 September 2020, the number of active infections stood at 564 (compared to 581 as of 6 September) and the number of people having recovered from the illness increased from 6,257 to 6,556. Hospital capacities were slightly more in demand than during the previous week, although there were no new deaths related to the virus.
The effective reproduction rate (RT eff) remained stable at 1.02 and the positivity rate on the tests carried out was 0.55% compared to 0.59% (average for the week) the previous week. The seven-day incidence rate was 45.04 per 100,000 inhabitants.
The average age of people diagnosed with COVID-19 remained low for the second consecutive week, at 31 years. The Ministry of Health has attributed this to the testing campaign carried out among young people aged 4 to 20 ahead of the new school year.
Last week, 1,394 people were in quarantine (down 8% compared to the previous week) whilst 581 were in isolation (down 0.4%).
Regarding sources of infection, the proportion of cases related to travel abroad continued to decline, from 44% to 31%, but remained the biggest cause. The Ministry of Health has reiterated the importance of continuing to respect health instructions even during holidays abroad in order to prevent the spread of the virus.
In addition, 27% of cases resulted from household transmissions, whilst 3% were linked to celebrations with friends or family. 2% of cases were linked to two groups of identified active infections (related to leisure activity, collective housing, etc.).
According to the latest CORONASTEP report on the surveillance of SARS-CoV-2 in Luxembourg wastewater, established by the Luxembourg Institute of Science and Technology (LIST), the national level of contamination appeared to slightly increase in week 37, although geographic differences persist. This national increase is mainly due to an increased presence of SARS-CoV-2 in three of the four most contaminated treatment plants (Beggen, Schifflange and Bettembourg), while the other treatment plants maintained a low level of contamination. SARS-CoV-2 was no longer detectable in seven of the thirteen wastewater treatment plants analysed (Mersch, Echternach, Grevenmacher, Uebersyren, Troisvierges, Boevange-sur-Attert and Wiltz).