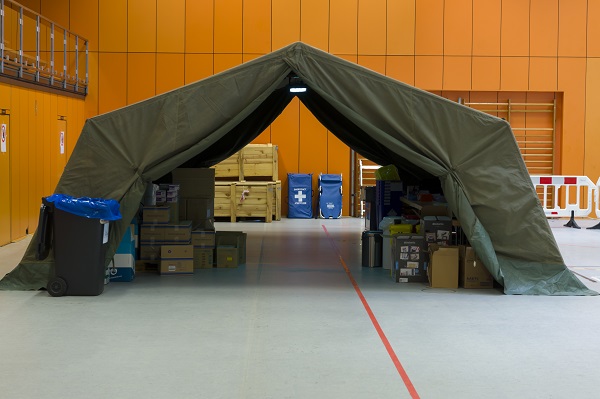 CSA Grevenmacher; Credit: SIP / Emmanuel Claude
Luxembourg's Ministry of Health has announced that the advanced care centres in Ettelbruck and Grevenmacher are closing their doors today, Friday 29 May 2020.
The decision to close these medical centres, set up in the context of the COVID-19 pandemic, has been taken in the context of the Luxembourg government's lockdown exit strategy.
The Grevenmacher advanced care centre closed its doors at noon, while that of Ettelbruck will be closing permanently at 18:00 this evening.
Patients with COVID-19 symptoms can still go to the advanced care centers at the LuxExpo in Luxembourg-Kirchberg and the Rockhal in Esch-sur-Alzette, which are open daily between 10:00 and 18:00. Alternatively, they can contact their doctor via teleconsultation. In the event of an emergency, they can go to hospital emergency departments.