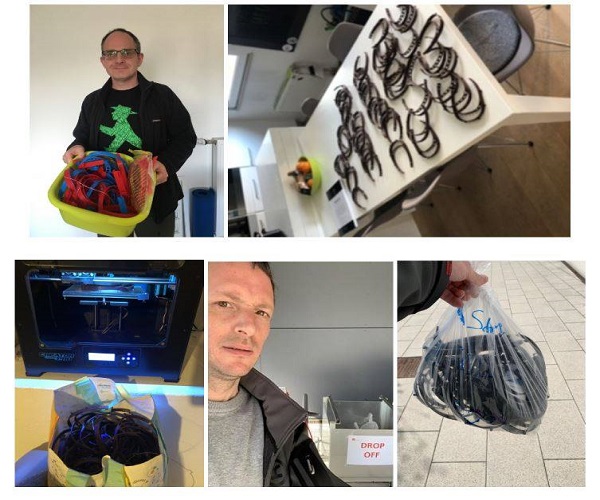 Credit: ISL / Facebook
The International School of Luxembourg (ISL) announced this afternoon that it has produced 150 face shields with its 3D printer to protect healthcare workers during the COVID-19 (coronavirus) pandemic.
In response to an appeal for 3D-printed face shields in Luxembourg, the ISL asked the school community to participate in this production. According to the ISL, three staff members contributed 150 masks to this initiative.
The ISL confirmed that, after eleven days of production, 317 people had printed a total of 13,243 frames using the school's 3D printer.
The school has thus contributed 150 face shields to this local initiative.