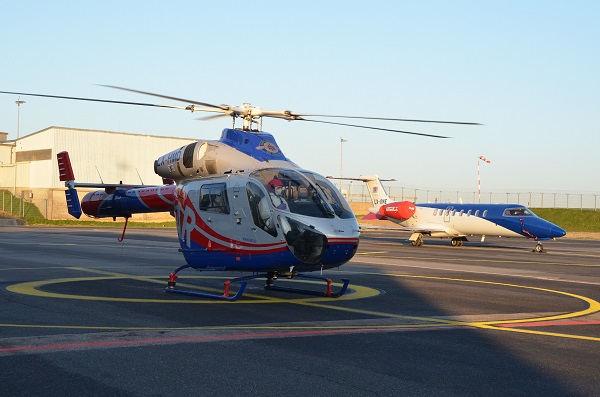 Credit: LAR
The Luxembourg Air Rescue (LAR) announced yesterday that it transported five more COVID-19 (coronavirus) patients from the Grand Est region in France to other hospitals over the weekend.
This past weekend, the LAR evacuated five patients in its ambulance jets from the Grand Est. The LAR continues to work on behalf of the French health authorities to save the lives of highly infectious COVID-19 patients.
In total, the LAR has already transported 20 such patients from the Grand Est region to other hospitals for continued treatment. Eleven of these transports were carried out in LAR ambulance jets. Five intensive care unit (ICU) patients were flown to hospitals in Dresden, two others to Bremen and another two to Hamburg in Germany. Two patients were transferred from Metz to Nîmes in France on LAR ambulance aeroplanes. Nine other COVID-19 patients were transported by LAR rescue helicopters.
In Monday's press release, LAR CEO and President René Closter said: "We trained our staff very early on to work with highly infectious patients. This is paying off today. Our employees do an excellent job during these extremely demanding transport operations".