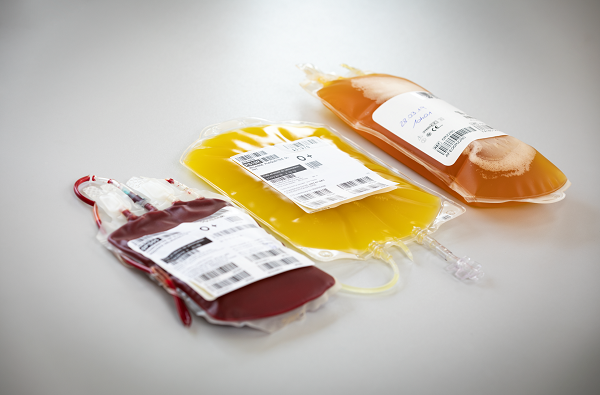 Credit: Luxembourg Red Cross
The Luxembourg Red Cross has launched the campaign "Keep calm and give blood" to appeal for blood donations amid the current health crisis.
In addition to praising government decisions taken to address the coranvirus pandemic, the Luxembourg Red Cross has recalled the importance of donating blood in this situation. Indeed, movements for blood donations remain authorised despite the current restrictions.
The Red Cross added that even though coronavirus requires significant lifestyle changes, certain surgical operations cannot be postponed and certain treatments based on blood products cannot be interrupted.
Blood collection teams have thus put implemented a series of protective measures to ensure the safety of donors during the ongoing epidemic. The hands of each visitor - donor or otherwise - are disinfected upon entering the building and their temperature is measured. Donors waiting before and during donation and during the snack period are spaced so as to respect the safety distances. In addition, staff in contact with donors wear masks. Finally, the pre-donation interview has been reinforced, as has the post-donation calls. These measures aim to protect the health of donors and recipients.
In order to keep patients alive, blood donations remain necessary. The Luxembourg Red Cross has thus asked all those who can (existing or new donors) to go to the Blood Transfusion Centre. Further information is available on the website www.dondusang.lu or via tel.: 2755-4000. The collection hours are as follows: Monday, Tuesday and Friday from 08:00 to 13:00 and Wednesday and Thursday from 08:00 to 18:00 p.m.