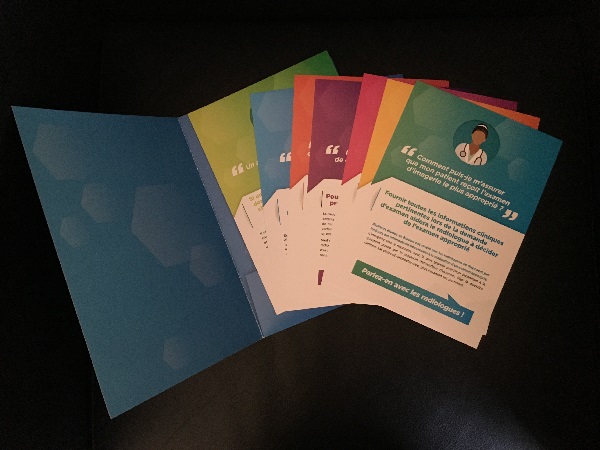 Credit: HERCA
Luxembourg will join eighteen other European countries in launching the information campaign "Getting the right image for my patient" tomorrow, on the occasion of the International Day of Radiology.
Launched on the initiative of the Heads of the European Radiological Protection Competent Authorities (HERCA), which comprises 56 authorities from 32 European countries, this campaign is aimed at raising awareness of the appropriate use of medical radiological examinations, such as X-rays and MRI scans.
The campaign targets medical professionals across Europe who request radiological examinations for their patients in their daily practice. Such examinations have proved very effective for diagnosis and treatment in modern medicine. However, they also expose the patient to ionising radiation that may be harmful to their health. Indeed, several studies in European countries have shown that a considerable number of radiological examinations are not necessary and therefore have no benefit for patients.
Luxembourg has been found to be the European country to most commonly use medical imaging. This development results in a significant increase in exposure to ionising radiation in the Luxembourg population.
It is in this context that Luxembourg's Ministers of Health and Social Security adopted, on 18 December 2015, an action plan to promote the use of prescribing recommendations in medical imaging, particularly aimed at reducing the number of unnecessary radiological examinations. Two audits conducted in 2016 and 2017 under this action plan showed that 39% of medical imaging requests were incomplete or inaccurate and that 39% of CT (scanner) and 21% of MRI (magnetic resonance imaging) were not appropriate. The findings of these audits highlighted the need to increase the awareness of professionals about the appropriate use of medical imaging.
The 2019 campaign "Getting the right image for my patient" presents a set of seven key questions for medical professions requesting a radiological examination. The purpose of these questions is to make doctors aware of the available tools and to provide them with information that can help them to choose the appropriate radiological examination for their patient or to choose another strategy. These questions also help them to discuss radiological exams with the patient.
The benefits to the patient are many: getting the right diagnosis through the choice of the right examination; starting the right treatment without delay; avoiding any useless examination that would be of no benefit.
The campaign builds on the common core material developed by HERCA. Links to the campaign pages are available on the health portal www.sante.lu.