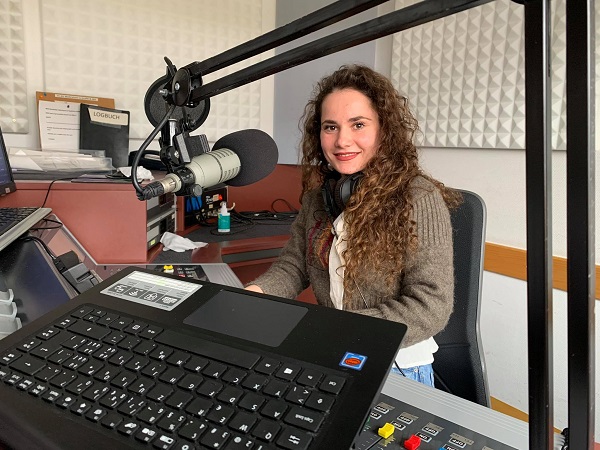 Shqip Jehona; Credit: Radio ARA
ARA City Radio and Radio ARA today announced the launch of new community shows, as a celebration of Luxembourg's Festival des Migrations 2021.
The shows will start in the first week of March airing from 13:00 to 14:00, Monday to Friday; listeners can expect to hear Farsi, Tigrinya, Albanian, Portuguese as well as Greek and English on the airwaves.
The need and value of the community shows became evident during the pandemic when Radio ARA hosted the COVID-19 News Project to ensure that minority communities were informed about what was going on in Luxembourg. Five new community shows are planned and based on the concept of the Arabic Salaam Show, which has been a weekly feature on the Radio ARA network since 2016, and is also supported by the Oeuvre Nationale de Secours Grande-Duchesse Charlotte foundation.
The Habesha Show in Tigrinya will reach out to one of the newest commnunities in Luxembourg: the Eritrean community, providing important information around the topics of education, employment, housing and nationality.
The Hamzaban Farsi Show has a similar concept, but will also be of interest to the larger Farsi speaking community that consists of old and new Luxembourg residents.
The Shqip dLux show is an Albanian youth show, which will compliment an Albanian show already on the ARA network.
The Portuguese-language show AQUI LUXEMBURGO! (Here's Luxembourg!) will offer a summary of relevant news and information and aims to support and promote Portuguese-speaking singers and musicians living and working in Luxembourg .
Last but not least, #ItsallGreektoMe is a fresh show in English, hosted by Evangalos and Marina, two young Greeks in Luxembourg. The hosts will focus on Greek interests in Luxembourg, as well as Greek music and culture from their homeland.
Ehab Ghandour of Radio ARA stated: "We are delighted to have brought the project this far, and we still hope to add a show in Spanish to benefit new arrivals from Venezuela, as well as support the Spanish speaking community that has existed here for many years". Anyone interested in finding out more about how they can get involved is invited to contact Ehab via email: ehab@ara.lu.
Listen in on the Radio ARA network 102.9 and 105.2FM or online at ara.lu or aracityradio.com.