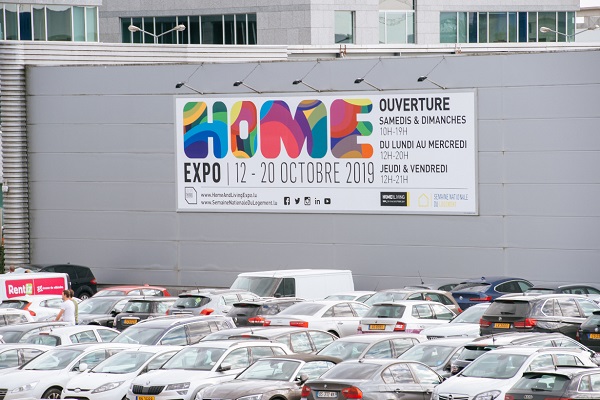 Credit: © Marie De Decker
More than 36,000 visitors were present at this year's Home Expo fair, making the 2019 edition the biggest one yet.
This record-breaking participation brought Home Expo, which groups Home & Living Expo and the National Housing Week, to an end on Sunday.
Commenting on the success of this edition, Morgan Gromy, CEO of Luxexpo The Box, said: "Exhibitors, partners and organisers worked hand-in-hand to bring customers in. Participation figures had little changed since the creation of the event. We rolled out an ambitious action plan to move to a higher level. We reinvented ourselves". These efforts were certainly successful, with a 25% increase in visitors this year.
Indeed, the 2019 edition saw the official launch of many products during the nine days, which also offered various real estate projects, special offers and discounts and communication campaigns. Moreover, the organisers revisited and expanded the fair's gastronomic offer for the first time in consultation with Internet users.
Morgan Gromy continued: "Customer behaviour has changed in recent years and ignoring it would be dramatic for business. Today, we must offer a rewarding buying experience and enlightened advice; staging its offer becomes essential. At Luxexpo The Box, we take care of creating an exceptional setting and the partners and exhibitors do the rest".
Home Expo 2020 will take place from 10-18 October 2020. The first spaces and stands are already being marketed.