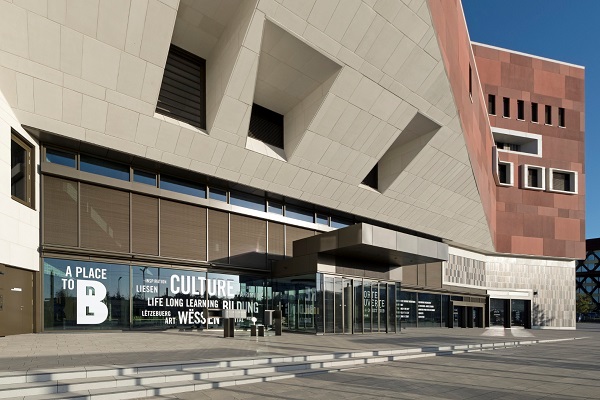 Credit: BnL
The National Library of Luxembourg, more widely known by its French abbreviation BnL, has announced the extension of all current loans until 2 May 2020.
Despite being closed in light of the coronavirus pandemic, the BnL has recalled that its thousands of digital resources are accessible remotely 24 hours a day, seven days a week.
These digital collections are accessible via the www.a-z.lu search engine and the ebooks.lu and eluxemburgensia.lu portals. Selections and reading tips will be regularly presented on social networks and on the BnL website: www.bnl.lu.
In order to make its collection of 620,000 e-books, 77,800 e-journals and 390 databases more accessible, the BnL has implemented a simplified registration procedure so that those who do not yet have a reader card can register and those whose card is no longer up to date can renew their registration.
Anyone aged at least 14 and living in Luxembourg or in the neighbouring regions can register with the BnL. To register online, download the corresponding form, available in three languages ​​on the BnL website, fill it out correctly and return it via email: inscription@bnl.etat.lu. Requests for reader card renewals should also be sent to this email. A reader number and a link to initialise a password will be sent to the applicant by email.
In addition, the BnL has extended all current loans until 2 May 2020. Borrowed documents can also be returned via the automatic return device outside the BnL building. Non-returnable works via automatic return (non-format works, international loan documents) can be deposited in a specific box located in the airlock of the main entrance to the library. This box is accessible from 08:00 to 20:00.
For further assistance, contact the BnL via one of the following email addresses and / or telephone numbers:
- Online registration information: inscription@bnl.etat.lu
- Information on online resources: help@findit.lu
- Loan and booking information: pret@bnl.etat.lu
- International loan information: pi@bnl.etat.lu
- Help with bibliographic research: reference@bnl.etat.lu or tel . 26559-103