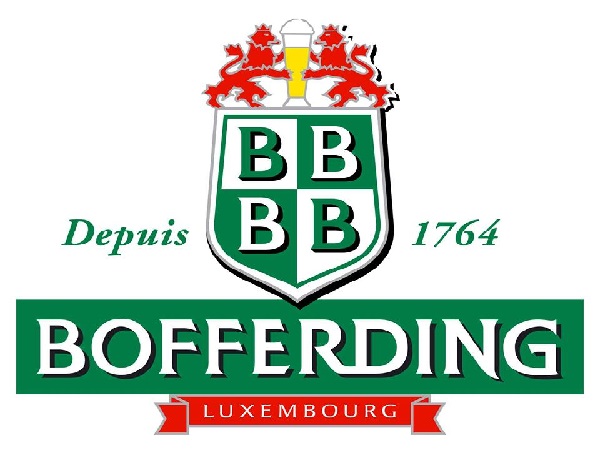 The August meeting of JCI Luxembourg will take the form of a company visit and local beer tasting at Brasserie Boffering on Wednesday 22 August 2018 at 19:00.
Participants will meet at 18:45 at the brewery to purchase tickets before starting the guided tour at 19:00. The tour will be followed by a beer tasting at 20:00 and dinner at 20:30. The event will end at 22:00.
The National Brewery was founded in 1975 as a result of the merger of two existing breweries – the Bofferding brewery founded by Jean-Baptiste Bofferding in Bascharage in 1842 and the Funck-Bricher brewery founded nearly 80 years earlier, in 1764, which was then located in the Grund district of Luxembourg City. The 10th generation of the family is now active in the National Brewery and employs nearly 260 people, with a share of over 60% (over 150,000 hl of beer sold) of the market for beers brewed in Luxembourg and generating a turnover of some €11 million. Its wholly-owned Munhowen subsidiary dedicated to distribution operations, meanwhile, exceeds €68 million in revenue (373,000 hl distributed).
Entry costs €12 per person, including the tour and beer tasting (to be paid in cash on the day of the visit).
For organisational reasons, those wishing to participate should register via Doodle: https://jci.us6.list-manage.com/track/click?u=981344d6c9793fca9e892040f&id=193e92c3db&e=e6db961f56 by 14:00 on Monday 20 August at the latest.
Carpooling may be organised if interest is expressed.
The next JCI MM meeting, scheduled for 5 September 2018, will feature a meeting with Antoine Hron, co-founder of Klin.lu and winner of the CYEL 2018.