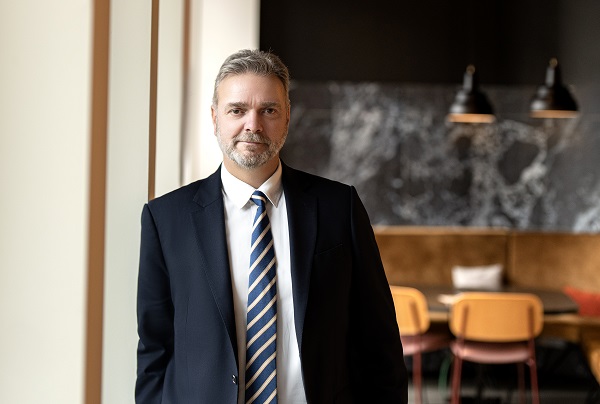 Darren Robinson; Credit: BLS
The British-Luxembourg Society (BLS) has announced the appointment of its new President, Darren Robinson.
Darren Robinson succeeds outgoing president Louise Benjamin who will remain on the BLS Council.
The BLS was established in 1947 to promote cultural, social and economic ties between the United Kingdom and Luxembourg. One of the founding members of the society was former Luxembourg Prime Minister Pierre Werner, also known as the "Father of the Euro". The BLS currently has close to 400 members of different nationalities.
Darren Robinson expressed his excitement and gratitude for his appointment as the new President of the BLS, stating: "It's a great honour and pleasure to serve as the representative of the British-Luxembourg Society. With nearly 400 members, consisting of 40% Luxembourgers, 40% British and 20% other nationalities, we are a diverse community. I am grateful to David Clark, the previous President, for revitalising our prestigious society and inviting me to join, and to Louise Benjamin, the outgoing President, for her confidence in me and for firmly establishing the BLS as a recognised institution in Luxembourg."
The 2023 BLS officers are Darren Robinson (President), Louise Benjamin (Outgoing President), Chris Atkinson (Vice President), Jacqui Spence (Vice President), Nasir Zubairi (Vice President), Diane Longden (Treasurer) and Alexander Ludbrook-Miles (General Secretary). The 2023 council members include Michael-James Clifton, Paul Schonenberg, Fiona Urquhart Johnstone, Ian Berry, Patrick Birden, Jan Koenighaus, Christos Floros, Thomas Keipes, Edward Hyslop, Amela Skenderovic, Ajibade Yusuf, Laurent Peusch and Debbie O'Keefe.