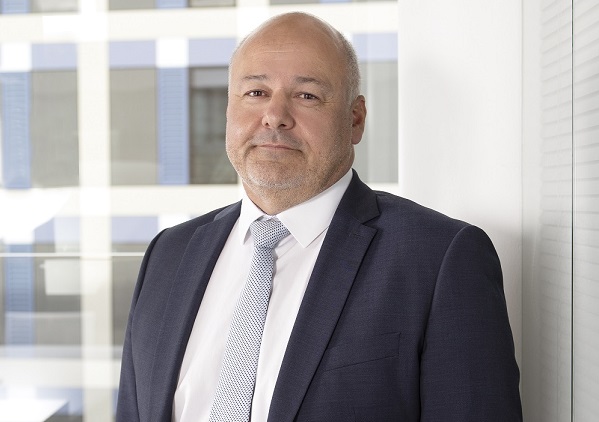 Michel Tohane, President of FBO Services; Credit: Luxaviation
Luxaviation Group, one of the world's largest private aircraft operators headquartered in Luxembourg, has announced the appointment of Michel Tohane as President of Group FBO Services.
Michel Tohane has more than 30 years' experience in the European aviation industry. In his new position, he is tasked with developing and adding value to Luxaviation's worldwide network of fixed-base operators (FBOs), while reinforcing a lasting and robust multi-site relationship with customers and deploying the group's sustainable development strategy related to its ground handling activities.
Based in Luxembourg, Michel Tohane will supervise an international team of experts specialised in business aviation services, such as aircraft handling, ground operations, fueling, hangarage, stowage and parking.
Commenting on his new appointment, Mr Tohane said: "It could not be a better challenge than to pursue my career in business aviation within this prestigious company that targets sustainable development, with ethical values, which I share, and with a team of professionals among the best in our industry. I am proud to have the chance to write the future chapters of the story with the Luxaviation Group team".
Michel Tohane is a specialist in the development of ground operation facility networks. His background in the aviation industry started in 1989 at Sabena and Swissair. Throughout his professional career, he has built up extensive experience in a broad range of areas including operations, strategy, planning and network development. In 2001, he joined the Aéroports de la Côte d'Azur Group as Head of Network Development before moving into the role of General Aviation Business Unit Director in 2012. He then moved on to founding and developing the Sky Valet FBO Brand into a subsidiary of Aéroports de Côte d'Azur, as Network Executive Vice President.
Commenting on this new arrival, Patrick Hansen, CEO of Luxaviation Group, stated: "Michel is a recognised specialist in the development of FBO services networks, who will perfectly embody and reinforce our conviction in the excellence and quality of services offered to our customers. His indepth knowledge of the markets will create a new dynamic and is a valuable asset in Luxaviation's global FBO network development strategy".
Luxaviation Group currently operates a network of 112 FBOs (including 24 owned ones), providing airport handling services for high-end business aviation for passengers and crews.