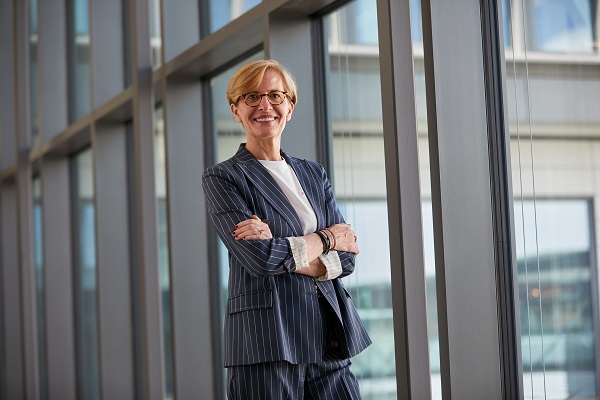 Christianne Wickler, Chair of the Board of Directors; Credit: Cargolux
Luxembourg-based all-cargo airline Cargolux announced today the appointment of Christianne Wickler as the new Chair of its Board of Directors; Ms Wickler is the first female Chair of the Board.
An entrepreneur and mother of four, Christianne Wickler took over a small petrol station in Oberpallen, which her father had entrusted to her, in 1982. She developed the Pall Center, an "anti-gloom" business concept that is close to the people, the banner of a group of supermarkets and grocery stores that she has managed for 38 years.
Co-founder of the citizen collective "5fir12", Ms Wickler entered politics by running in the legislative elections in 2013 on the Green Party (dei Gréng) list in the North of Luxembourg. Following the Green Party's entry into the government coalition, she became a Member of Parliament. However, six months later she decided to resign in order to devote herself fully to her family and her business, which employs more than 300 people.