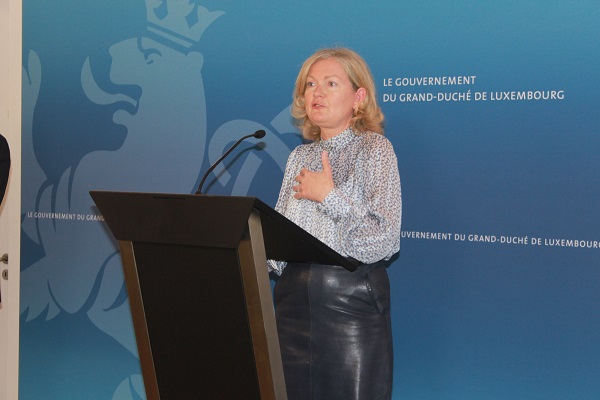 Isabelle Schlesser, Director of ADEM; Credit: MTEESS
The ADEM employment agency has announced that it is making its JobBoard, an online service for jobseekers and employers in Luxembourg, accessible to everyone from Wednesday 28 April 2021.
The context of the health crisis and its impact on the job market prompted the ADEM to accelerate its digital transformation. Faced with a rapidly changing job market characterised by a large number of people looking for new professional opportunities, the employment agency is expanding its range of digital services.
From 28 April 2021, the ADEM JobBoard, which has been reserved until now for jobseekers registered with the ADEM, will be open to anyone looking for a job, without any prior formalities. Individuals not registered with the ADEM will be able to consult the job offers that companies have decided to make public. Jobseekers registered with the employment agency will have access to all job offers (public or otherwise), as well as exclusive access to offers during the first seven days of their publication. They will also be the only ones to have a candidate profile on the JobBoard, which can be consulted by employers.
From this date on, companies that declare a vacant position to the ADEM will have the choice between a restricted distribution (reserved for jobseekers registered with the ADEM and with a preselection carried out by an advisor) or a public distribution allowing a wider visibility.
The objective of this move is twofold: to give more autonomy to jobseekers, employers and anyone looking for a job who is not registered with the ADEM and to gain transparency by enhancing the visibility of employment opportunities to a wider audience and thus increasing the possibilities of contact between employers and jobseekers.