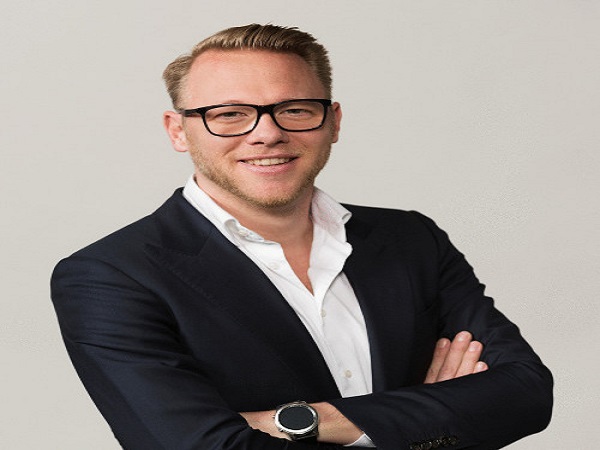 Guido Vermeent; Credit: Payconiq
After founding and leading Payconiq Netherlands for almost three years, Guido Vermeent has been appointed the new CEO of Payconiq International, which is headquartered in Luxembourg.
In his new role, Guido Vermeent will work alongside with Stijn Van Brussel, Payconiq International's recently appointed Chief Operating Officer (COO), to help develop and shape the payment industry of the future. A Dutch native, Guido brings over ten years of experience in new technologies, business development and digitalisation of banking and telecom payment industries.
Guido Vermeent will take over from Jeroen Verrydt, who acted as ad-interim CEO and who will continue to advise the management team and the Supervisory Board. Guido Vermeent and Stijn Van Brussel are committed to a management style based on collaboration, ownership and transparency. They will work closely with the Supervisory Board and the other stakeholders to establish Payconiq International's strategy for the years to come.
Commenting on his appoitnment, Guido Vermeent stated: "I am honoured to take this role three years after building the Dutch side of the business. We will continue to develop the potential that QR-code payments bring to the market. We have a powerful team, a strong payment platform and we will keep elevating our brand, products and services to keep growing, in both new and existing markets".
Stijn Van Brussel, who took over as the new COO last month, commented: "I'm looking forward to working with Guido and together steer a direct course for Payconiq International's success .We have known each other for many years and I know he is a business-oriented leader, who cares about people and values team work".
For Mark Buitenhek, Chairman of the Supervisory Board, the new managers will bring energy and drive to successfully lead Payconiq International on its journey: "They know the company very well and I'm confident they will seize the opportunities to scale Payconiq's innovative payment platform".
Payconiq International's ambition is to achieve sustainable growth and look for new opportunities in existing and new markets. Guido Vermeent concluded: "I joined the company because I believe mobile payments, powered by the QR-code technology, are a winning bet and I admire the company's bold, innovative and inclusive approach. I'm looking forward to helping Payconiq International achieve the ambitious goals we have".