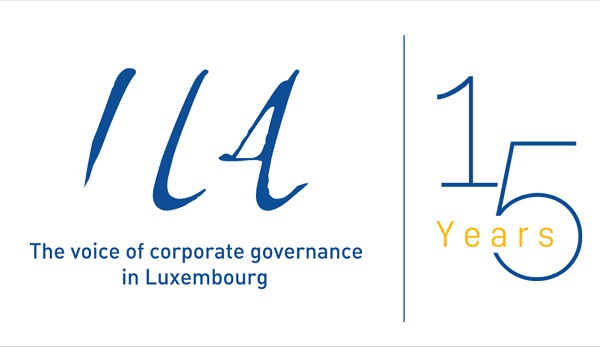 Owing to the exceptional circumstances due to the COVID-19 pandemic and the ban on physical gatherings, the Board of Director's of Luxembourg's Institute of Directors, the ILA, decided to hold its Annual General Meeting (AGM) virtually, collaborating with Luxembourg company Governance.com through their "Meetings" solution.
On this occasion, the approval of the different agenda items was gathered using remote electronic votes. In addition to the online voting process, two virtual sessions were conducted. A Q&A session where questions from members about the different agenda items were answered by Carine Feipel, ILA Chair, and Virginie Lagrange, member of the ILA Board of Directors and Management committee. Mrs. Feipel presented the 2019 results, as well as the association's initiatives during the COVID-19 crisis and its objectives for 2020.
Carine Feipel said: "This year's virtual AGM was a test for our members, and I am happy to confirm that it has been a great success, with more than 300 members voting remotely, which represents a record so far in terms of participation at an ILA Annual General Meeting. We are proud of being the first major association in Luxembourg holding its annual general meeting entirely digitally!"
At the AGM, the ILA Board has been partially renewed, with six of its outcoming members re-elected and three new members elected. The new ILA Board is as follows: Carine Feipel (Chair); Anne Kayser; Monique Bachner; Joachim Kuske; Ruth Bültmann; Virginie Lagrange; Katia Ciesielska; John Li; Vincent Decalf; Pierre Margue; Emmanuel Dollé; Sophie Mitchell; Marjolijne Droogleever-Fortuyn; Frédéric Mouchel; Michèle Eisenhuth; John Parkhouse; Marc Feider; Robert Scharfe; Philippe Hoss; Rosa Villalobos.
As is tradition, ten new ILA Certified Directors and thirteen new ILA Certified Members in Company Secretarial and Governance Practice were announced. This brings the total numbers to 136 Directors and 31 Members in Company Secretarial and Governance Practice certified by ILA in Luxembourg.
As the Voice of Corporate Governance in Luxembourg, ILA aims to be the premier interlocutor in Luxembourg on topics affecting directors and boards of directors more generally. As well as representing directors' interests nationally and internationally, the association (created in 2005) runs and promotes specialist training courses and information sessions, as well as offering guidance. ILA counts over 2,000 members.