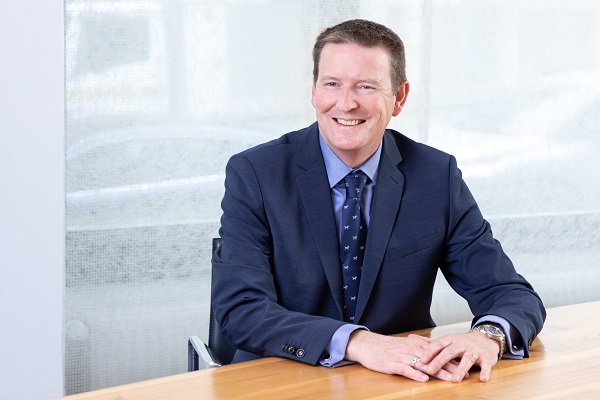 Neil O'Brien; Credit: JTC
Fund and service provider JTC has announced the appointment of Neil O'Brien as Funds Director in its Luxembourg office, as the firm's funds services business continues to grow and innovate.
In his new role, Neil O'Brien will be responsible for reviewing operational processes in Luxembourg, as well as being the Luxembourg client relationship manager for several clients.
For over 20 years, Neil O'Brien has focused on alternative funds, primarily in the hedge and private equity sectors, with his career seeing him work in numerous jurisdictions such as Australia, Bermuda and Singapore. Prior to JTC, he most recently held senior roles at Citco Fund Services, where he was Head of Operations for alternative funds, and at SS&C GlobeOp as Conducting Officer, both based in Luxembourg.
Commenting on Neil O'Brien's appointment, Joost Mees, Managing Director at JTC Luxembourg, said: "Neil brings with him a wealth of experience in the funds sector, and also in terms of international exposure. Client service excellence is a priority at JTC and Neil's extensive industry knowledge and experience of the ever changing funds industry will be greatly beneficial to clients. Neil will ensure our funds service offering continues to strengthen and grow and I look forward to working with him to be a part of this fast-paced and exciting time for JTC".
Neil O'Brien added: "I'm very pleased to have joined JTC as it really is an international firm that puts the client first and looks to the future. My time spent in the industry in the last 20 years has shown me how quickly trends and products change in line with demand and I look forward to working with JTC's extensive client base in offering the best service possible to meet these expectations".
JTC's Luxembourg office, which opened in 2009, acts as the firm's European centre for funds and corporate services, offering fund administration, third party AIFM, depositary and transfer agency services for clients across the continent. It has been seeing rapid growth in the funds industry, which was underlined by JTC's acquisition of Exequtive Partners, announced on 26 March 2019, further enhancing and strengthening its corporate and funds offering.