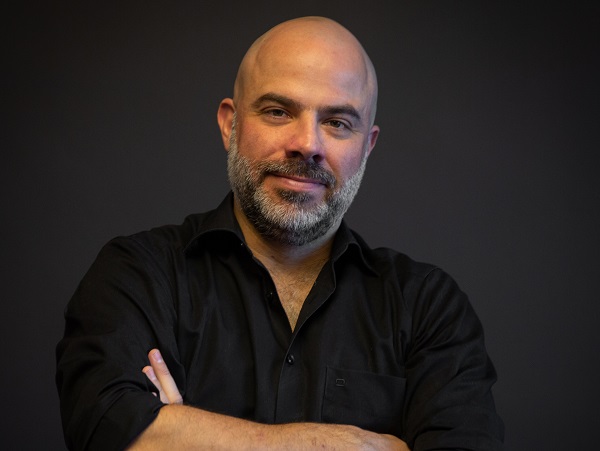 During their meeting on Tuesday 7 May 2019, the Board of Directors of the Luxembourg Filmakademie elected Yann Tonnar as the new president.
Yann Tonnar will take over from incumbent President Claude Waringo, who has accompanied the Filmakademie since its inception and set up flagship projects such as the establishment of voting by the professionals for the Filmpräis and the implementation of the VOD.lu platform.
Yann Tonnar is the director and creative producer of the documentary series "routwäissgro" and has been the general secretary of the Luxembourg Association of Directors and Screenwriters (LARS) since 2010. Commenting on his appointment to President, he said: "I see my work in continuity with that of the outgoing president who has left his mark on the Filmakademie, which he has directed since its creation in 2012. For me, the Filmakademie must contribute to inspiring excellence in the field of the 7th art in Luxembourg."
Born from the desire to highlight Luxembourg cinema, the Academy encourages national film creation and contributes to its influence. Created in 2012 on the initiative of ACTORS.lu, the ALTA (Luxembourg Association of Audiovisual Technicians), LARS (Luxembourg Association of Directors and Screenwriters) and ULPA (Luxembourgish Union of Audiovisual Production), the Academy has since been joined by the Film Fund, the CNA (National Audiovisual Centre), FLAC (Luxembourg Federation of Authors and Composers) and FMAIV (Federation of professions of animation and virtual image) and brings together all the associations and institutions of the sector. Its mission is to promote Luxembourg cinema, increase its visibility among the public and serve as a forum for dialogue between members representing the film sector in Luxembourg. The next Filmpräis will take place in 2020.
In its General Assembly, the Filmakademie has also appointed the following representatives: Sophie Langevin and Luc Schiltz for Actors.lu; Philippe Kohn and Carlo Thiel for ALTA; Yves Steichen for the CNA; Guy Daleiden for the Film Fund; Jeannot Sanavia for FLAC; Urban Stone for FMAIV; Claude Lahr and Yann Tonnar for LARS; Donato Rotunno and Claude Waringo for ULPA.