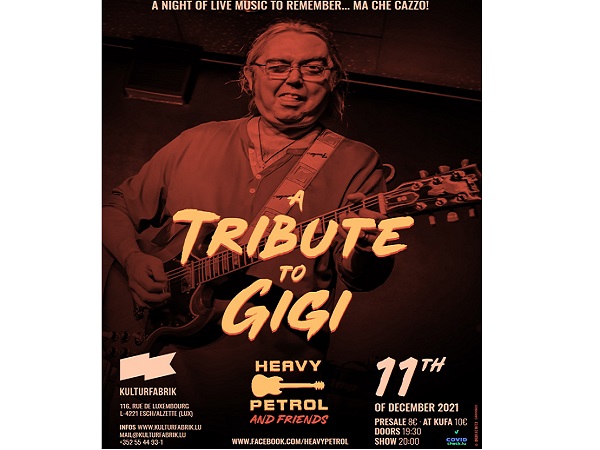 Luxembourg blues band Heavy Petrol will play a tribute concert in honour of their late guitarist Gigi Felten at the Kulturfabrik in Esch-sur-Alzette on Saturday 11 December 2021; doors open at 19:30 (show starts at 20:00).
Heavy Petrol and friends are mobilising to pay tribute to Gigi Felten, who passed away earlier this month, at the Kulturfabrik next month. Together they will celebrate the good times they experienced with the late guitarist, who also worked as a sound engineer at the Kulturfabrik.
Presale tickets cost €8; box office tickets (at the Kulturfabrik) cost €10. Ticket sales will be donated to the Fondation Thierry Van Werveke, a foundation which supports young people who have encountered difficulties.
The concert is being held as a CovidCheck event.
For further information, visit www.kulturfabrik.lu or contact the Kulturfabrik via email: mail@kulturfabrik.lu or tel.: 554493-1.