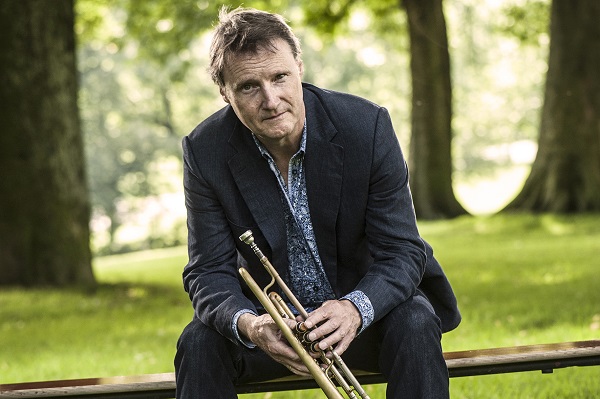 Belgian composer and trumpeter Bert Joris;
Saarland drummer Kevin Naßhan and his Silent Explosion Orchestra will be performing at Mierscher Kulturhaus in Mersch on Saturday 3 July 2021 at 20:00.
The band unites some of the most talented young jazz musicians on the south-west German music scene. In addition to playing traditional swing music, the band likes to cross the borders to other genres. Special projects and concerts with ever-changing themes and guests show the versatility of the formation. Since its creation in 2014, the orchestra has performed with well-known musicians such as Dusko Goykovich, Jiggs Whigham, Jörg Achim Keller and Ludwig Nuss, among others.
Kevin Naßhan and his musicians are now fulfilling another dream: playing a feature concert with Belgian composer and trumpeter Bert Joris, who has set special accents in European big band music with his arrangements over the course of his career. Mr Joris is one of the top jazz musicians in Belgium and is known for his warm and lyrical sound. He works regularly with the Brussels Jazz Orchestra, with which he has already produced six albums. In 2008, he was invited as a guest soloist and composer to the Village Vanguard Jazz Orchestra in New York City and he played with the SJS Big Band at the Montreux Jazz Festival. In addition to his work as a composer and conductor, Bert Joris was a member of the bands of Joe Lovano and Philip Catherine and toured with them all over the world. He has also played with musicians such as Jimmy Cobb, Lee Konitz, Hank Jones and many more.
Kevin Naßhan commented: "I have already been able to experience him live at a few concerts with the Brussels Jazz Orchestra and the HR Big Band and I am enthusiastic about his relaxed manner and lyrical composition in any case, his breathtaking sound. It will be a very special experience for our band to play his music and to be on stage with this great musician".
Tickets cost €24 (reduced: €10) and can be purchased through Luxembourg Ticket, either via tel.: 470-8951 or online at: luxembourgticket.lu.